The Australian Embassy, located in the capital of Vientiane, offers a comprehensive range of services to Australian citizens, administers the Australian development assistance program to Laos, provides advice to Australian businesses, manages the formal bilateral relationship between Australia and Laos and provides a visa service for people in Laos planning to travel to Australia. (Link Travel Advice for Laos)

Important Announcement regarding the Australian Embassy Medical Clinic in Vientiane
After a comprehensive global review of all of its medical clinics, the Australian Government has decided to close the Australian Embassy Medical Clinic in Vientiane, as well as a number of other clinics in the region. This is being done in a stepwise process to try and minimise the impact on patients of the clinic. The first step is to cease taking new patients at the clinic. As of March 1st 2018 we will no longer accept new patients. Current patients can continue to be seen until the 1st June 2018 to allow time for patients to transition to a new practice. After the 1st June the clinic will cease operation as a fee for service clinic to the community. We apologise for any difficulties this might cause. If you have any specific queries please forward to the Australian Embassy e-mail: Austemb.Laos@dfat.gov.au. We are happy to provide a list of alternative medical clinics in Vientiane.
From 1 December 2017 the frequent traveller passport will be discontinued from 1 December 2017. In its place, we are introducing a replacement passport option for adult passport holders whose passport is full but still has over two years validity remaining (reduced fee applies). The replacement passport has 34 pages and the same expiry date as the passport being replaced. This change reflects the overall decline in demand for frequent traveller passports as more countries issue electronic visas.
If you are in Australia and require a replacement passport, you can apply using our online application. If you are overseas, you can apply for a replacement passport at your nearest Australian diplomatic mission from 1 December 2017.
For further information visit the following link: https://www.passports.gov.au/Pages/home.aspx
The Direct Aid Program (DAP) 2018-19 Round is now open.
The Direct Aid Program (DAP) is a flexible, small grants scheme for development activities, managed by the Australian Embassy in Vientiane, Lao PDR. The program aims to support projects with a strong development focus that complement Australia's broader aid program which contributes to sustainable economic growth and poverty reduction.
More Australian Students Choose Laos for a Unique Learning Experience
Strong people-to-people and educational links between Australia and Laos continue to grow, with a new group of Australian students choosing
to undertake educational experiences in the Lao PDR under the Australian Government's New Colombo Plan mobility program. The students,
who are undergraduates from Curtin University and the University of Adelaide, will travel to Laos in 2019 to participate in short term research and practical activities in physiotherapy and biology. Read more (English / Lao)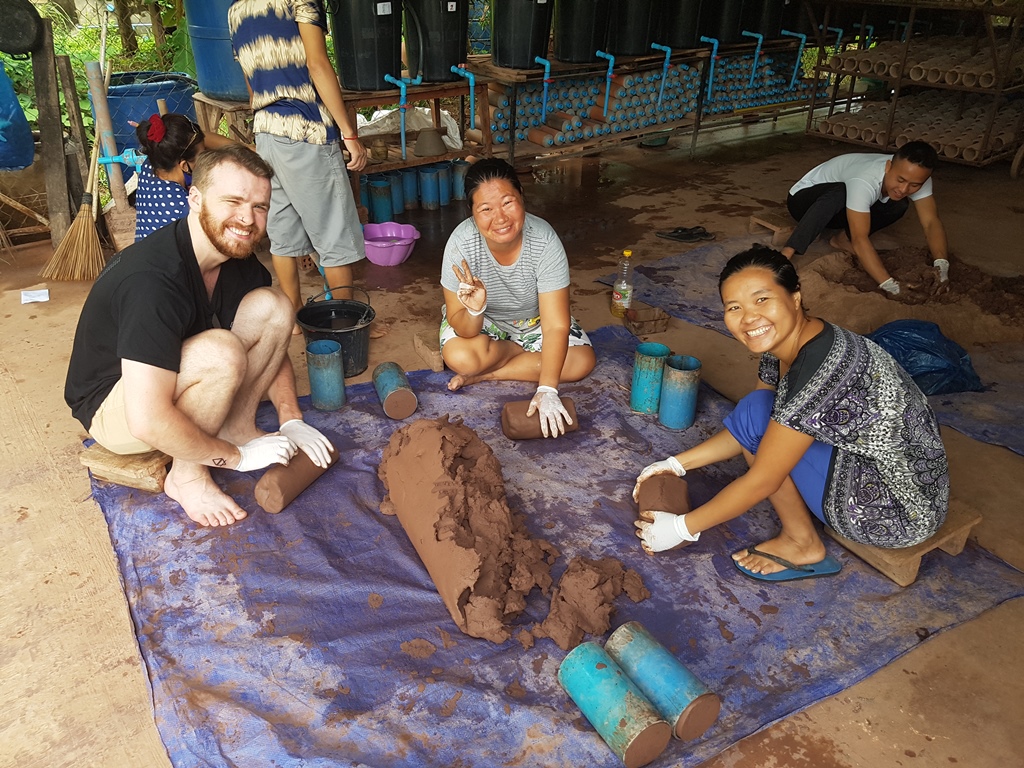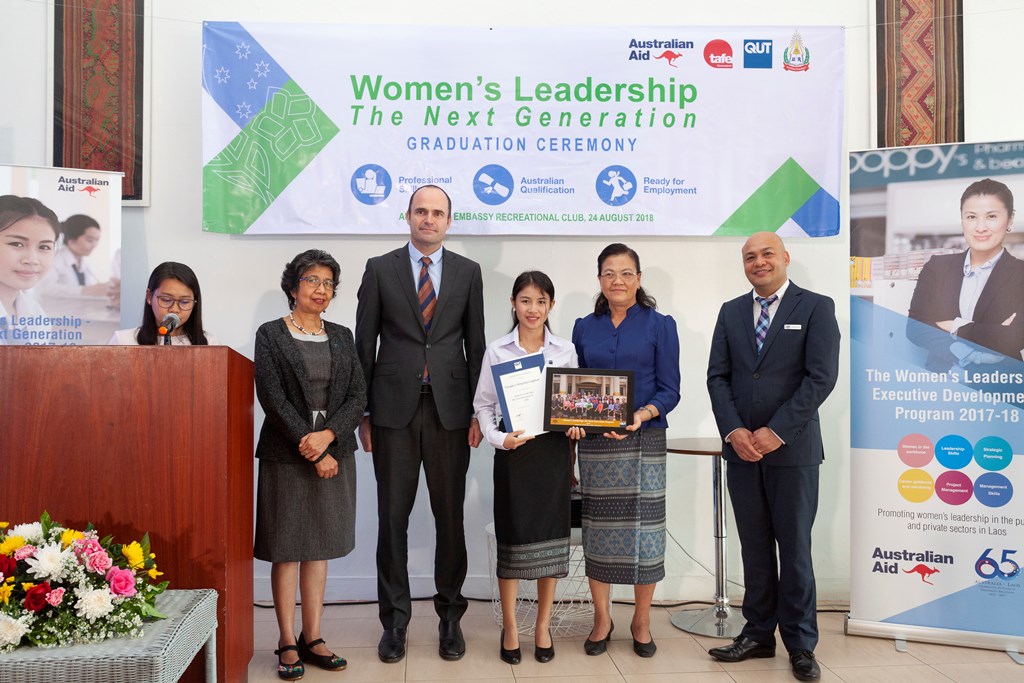 Women's Leadership –The Next Generation
Thirty-one young women have completed a five-week intensive job readiness and leadership course as part of the Australian Government's Women's Leadership – The Next Generation program, improving their professional skills and confidence for employment. The course was delivered in the Lao PDR from July to August this year through leading Australian University the Queensland University of Technology (QUT) in coordination with the Laos Australia Institute (LAI). Read more (English / Lao)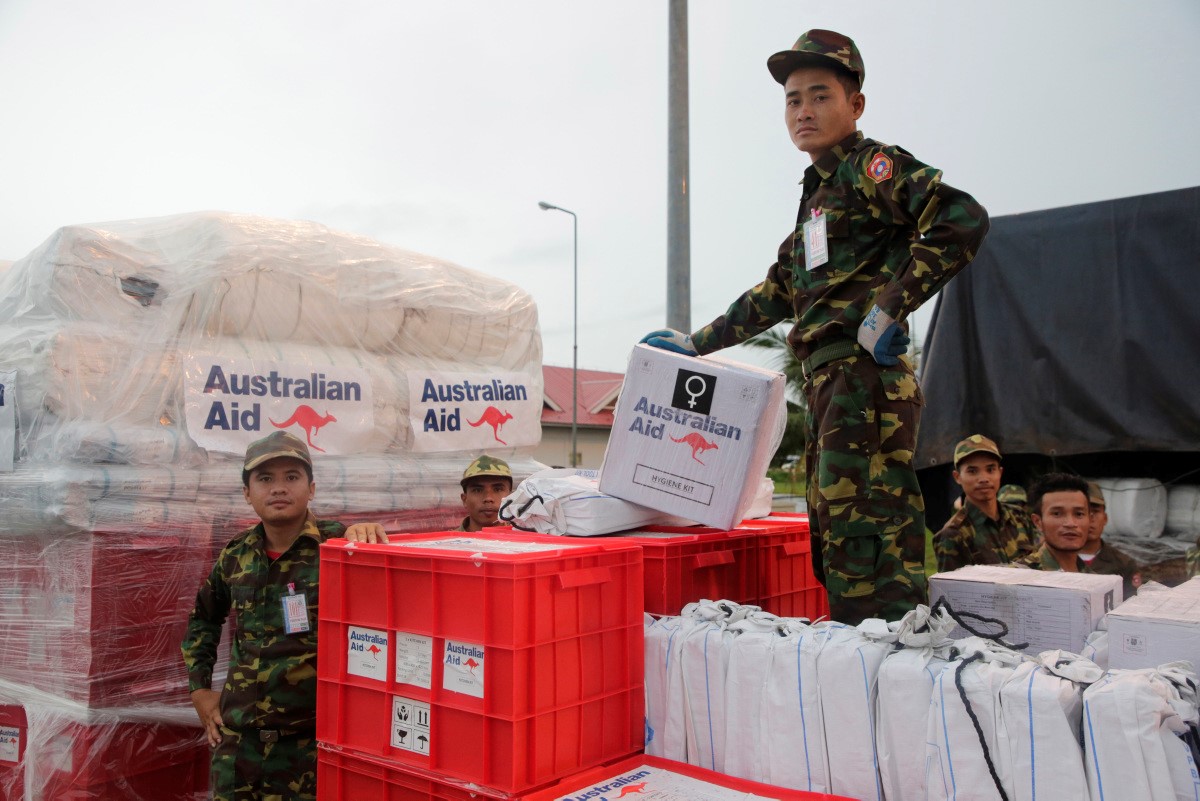 Australian Humanitarian Assistance for Attapeu flood victims
On behalf of the Australian Government, the Australian Embassy in Vientiane, and the Australian people, the Australian Ambassador to Laos H.E. Mr Jean Bernard Carrasco wishes to offer his sincere condolences and sympathy to the people of Laos affected by the dam incident and subsequent flooding in Sanamxay district. Read more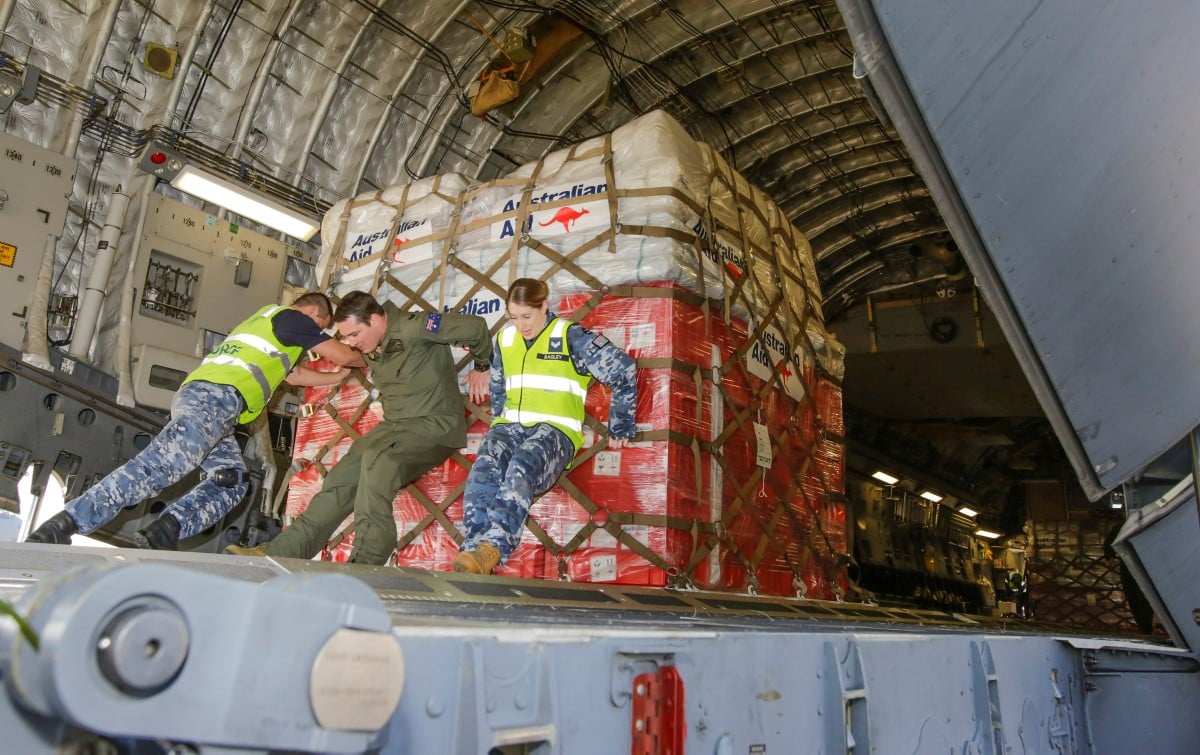 Humanitarian assistance to Lao PDR
The Australian Government is providing humanitarian assistance to support the Government of Lao PDR to respond to the collapse of a dam in Attapeu Province. Our thoughts are with the people of Laos affected by this tragedy. The Xepian-Xe Nam Noy dam in Southern Laos overflowed in the early evening of 23 July, resulting in flash flooding. More than 3000 people have been displaced and 130 people remain missing. Lao authorities are rescuing victims and moving affected people to safer areas. Read more