ACIAR is part of Australia's aid program, fostering international agricultural research and development partnerships that will result in reduced poverty, more sustainable agricultural systems and greater food security. ACIAR's program is developed in the context of the broader Australian Government's aid program and implemented in close collaboration with relevant Australian government agencies and with research partners in Australia and overseas. ACIAR supports the Government of Laos and its goals on agricultural development, economic growth and rural poverty reduction. Consistent with Australia's strategic objectives on inclusive economic growth, ACIAR research priorities in Laos focus on:
efficient and sustainable forestry industries, including non-timber products, with suitable climate change resilience
innovative livestock systems that allow for intensification and land-use requirements while raising animal health and biosecurity levels
fisheries programs that focus on habitat and fish-passage protection, and improved returns on indigenous aquaculture in reservoirs and lakes
improved institutional, training and communication frameworks that enable smallholders to adopt and adapt new technologies, and enhance the capacity development of researchers and educators
more-cost-effective and sustainable production systems through the application of mechanisation, diversification and intensification in rice-based farming systems, together with enhanced crop quality, quarantine standards and value-adding for domestic and export markets
improved natural resource management that benefits livelihoods and food security, through delivering land-use options to smallholders, with attention to both water and nutrient management within climate change adaptation.
ACIAR's regional office in Vientiane has oversight of the programs in Laos, Cambodia, Myanmar and Thailand. The office provides support to ACIAR-managed collaborative research and development partnerships through liaison, coordination, representation and corporate activities. It also manages key strategic relationships with governments, research agencies, donors and other development partners. It interacts with ACIAR research program managers and commissioned and collaborating research organisations.
Further information on our projects and priorities can be found on our website at http://aciar.gov.au/country/lao-pdr
For more information on the New Colombo Plan: http://dfat.gov.au/people-to-people/new-colombo-plan/pages/new-colombo-plan.aspx
--------------------------------------------------------------------------------------------
Story from the field
Helping fish find their way in Lao PDR
In Lao PDR, ACIAR (Australian Centre for International Agricultural Research) is developing a locally designed fish passage to rehabilitate the Mekong fish species' migration into side streams and wetlands. And while it is a local problem with local implications, the project's results reaches far beyond the small fishermen village where it all began. It is early morning, the sun has just come out over the rice fields and Thongkoun Phimmavong is taking his wooden canoe to go fishing. (Read more)
Better ways of planting teak
Over the past 10 years, researchers from Australia and Lao PDR are collaborating to find the best ways to plant teak for smallholder farmers in northern Laos. Instead of planting for quantity, the farmers and policy makers need to start to plant for quality. (Read more)
Lao PDR to host international fishway conference next week
VIENTIANE (Nov 8, 2016) – The Lao Ministry of Agriculture and Forestry is scheduled
to host an international conference next week to discuss innovative approaches
to securing regional fisheries productivity as irrigation and other river
development projects expand. Held in partnership with the National University of
(Read more in English / Lao)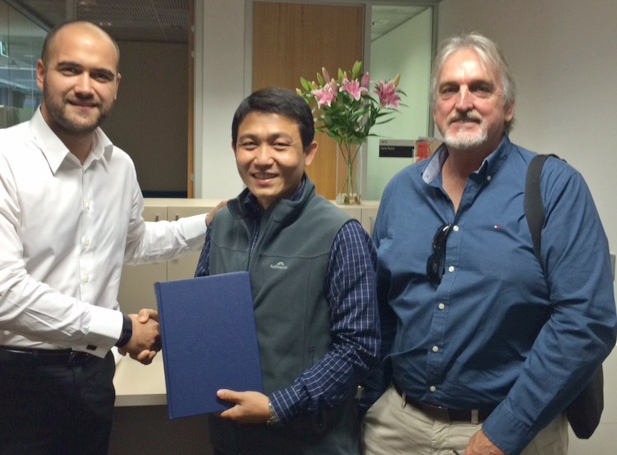 Testimonial at the ACIAR-Laos Country Partnership Discussion
It is my great honour to be invited to participate in the Country Partnership Discussion and to share some of my good memories as a former ACIAR John Allwright Fellowship.
First of all, I would like to express my sincere gratitude to the government and people of Australia for providing this vital educational opportunity.... (Read more)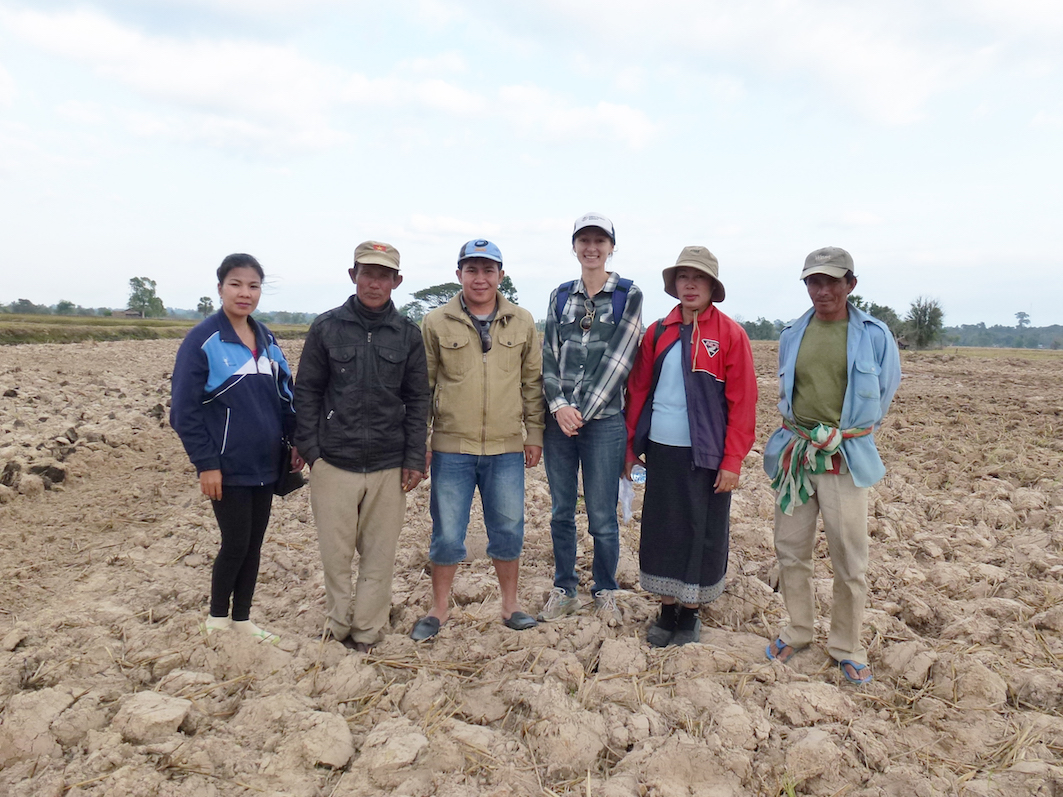 Young Farmers
Young people are sometimes referred to as the leaders of the future. But I disagree. On some of the biggest issues that the world faces, the youth are the leaders of today.
Striving for sustainable agricultural systems is perhaps a broad and audacious goal, yet the need to redefine the way we produce food and fiber is undeniable. Farmers are being asked to produce more with less right now, and we cannot tackle these expectations with old-fashioned thinking and technology. (Read more)
Magazine