The Australian Embassy, located in the capital of Vientiane, offers a comprehensive range of services to Australian citizens, administers the Australian development assistance program to Laos, provides advice to Australian businesses, manages the formal bilateral relationship between Australia and Laos and provides a visa service for people in Laos planning to travel to Australia. (Link Travel Advice for Laos)

Important Announcement regarding the Australian Embassy Medical Clinic in Vientiane
After a comprehensive global review of all of its medical clinics, the Australian Government has decided to close the Australian Embassy Medical Clinic in Vientiane, as well as a number of other clinics in the region. This is being done in a stepwise process to try and minimise the impact on patients of the clinic. The first step is to cease taking new patients at the clinic. As of March 1st 2018 we will no longer accept new patients. Current patients can continue to be seen until the 1st June 2018 to allow time for patients to transition to a new practice. After the 1st June the clinic will cease operation as a fee for service clinic to the community. We apologise for any difficulties this might cause. If you have any specific queries please forward to the Australian Embassy e-mail: Austemb.Laos@dfat.gov.au. We are happy to provide a list of alternative medical clinics in Vientiane.
From 1 December 2017 the frequent traveller passport will be discontinued from 1 December 2017. In its place, we are introducing a replacement passport option for adult passport holders whose passport is full but still has over two years validity remaining (reduced fee applies). The replacement passport has 34 pages and the same expiry date as the passport being replaced. This change reflects the overall decline in demand for frequent traveller passports as more countries issue electronic visas.
If you are in Australia and require a replacement passport, you can apply using our online application. If you are overseas, you can apply for a replacement passport at your nearest Australian diplomatic mission from 1 December 2017.
For further information visit the following link: https://www.passports.gov.au/Pages/home.aspx
ASEAN – Australia Defence Scholarship
At the ASEAN-Australia Special Summit, Australia announced the ASEAN-Australia Defence Scholarship which will fully fund 11 scholars to complete a two-year 'Master of Strategic Studies' postgraduate degree in Australia. Australia will fund one representative from each ASEAN state to study in Australia and an Australian scholar. (Read more)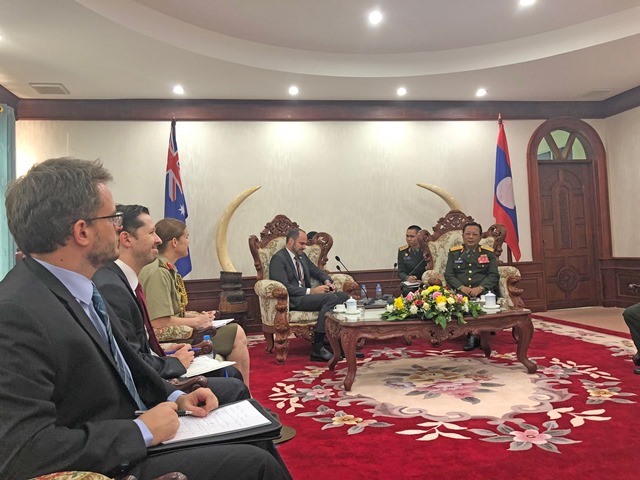 Australian Ambassador Visits Savannakhet Province
Australia's new Ambassador to Lao PDR, Mr Jean-Bernard Carrasco, made his first regional visit to Savannakhet Province on 26-28 February. Ambassador Carrasco called on Savannakhet Governor, HE Mr Santiphab Phomvihane, to discuss Savannakhet Province's economic and social development progress. (Read more in English & Lao)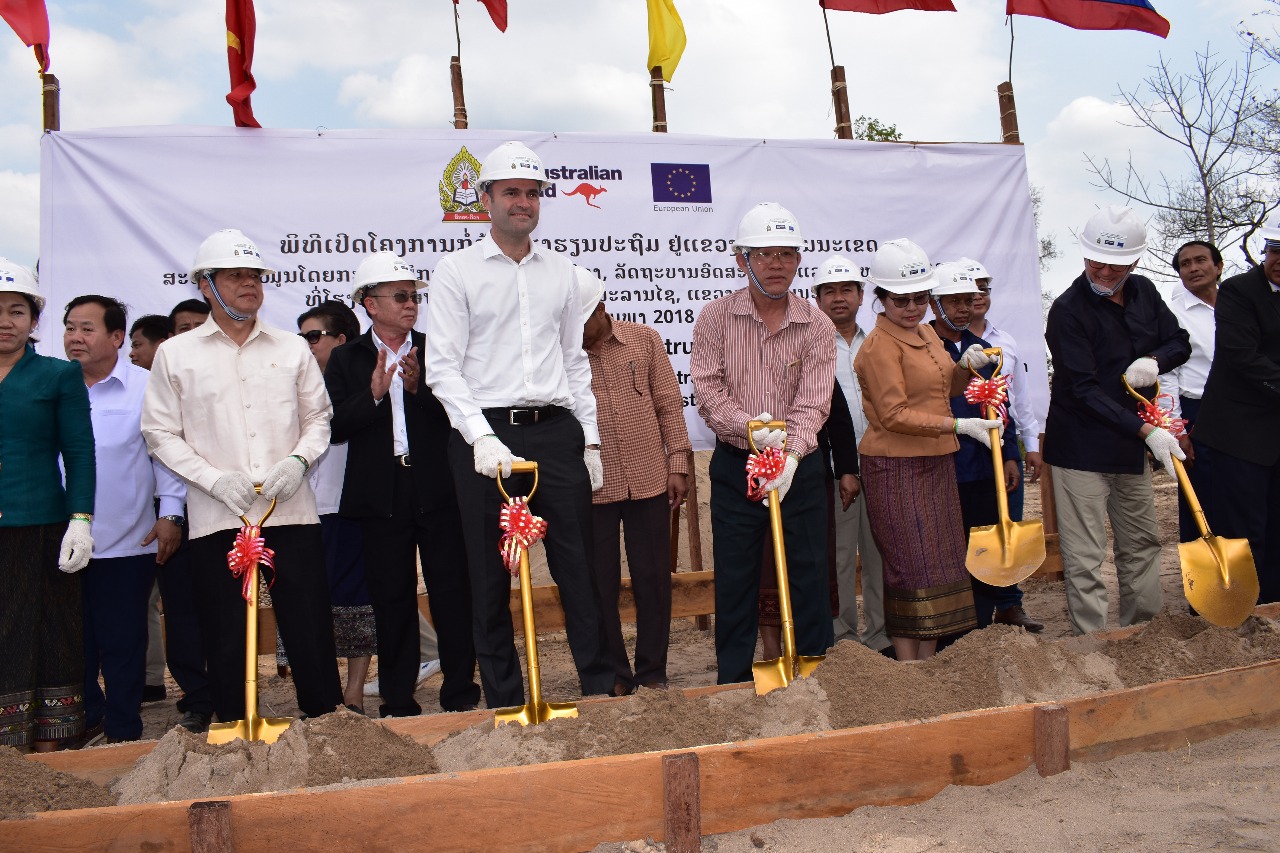 Australian Marriage Law Postal Survey
For enquiries regarding the Australian Marriage Law Postal Survey please refer to the ABS website: HERE or contact the Australian Marriage Law Postal Survey Information Line by calling: 1800 572 113 or +61 2 6252 52 62 from overseas (Charges apply). The Information Line is open seven days a week, from 8am to 8pm (AEST).
We note, the ABS processes for the Australian Marriage Law Postal Survey have been updated to provide additional information for eligible Australians overseas who may not be able to complete a postal survey. Please refer to the ABS website for further details.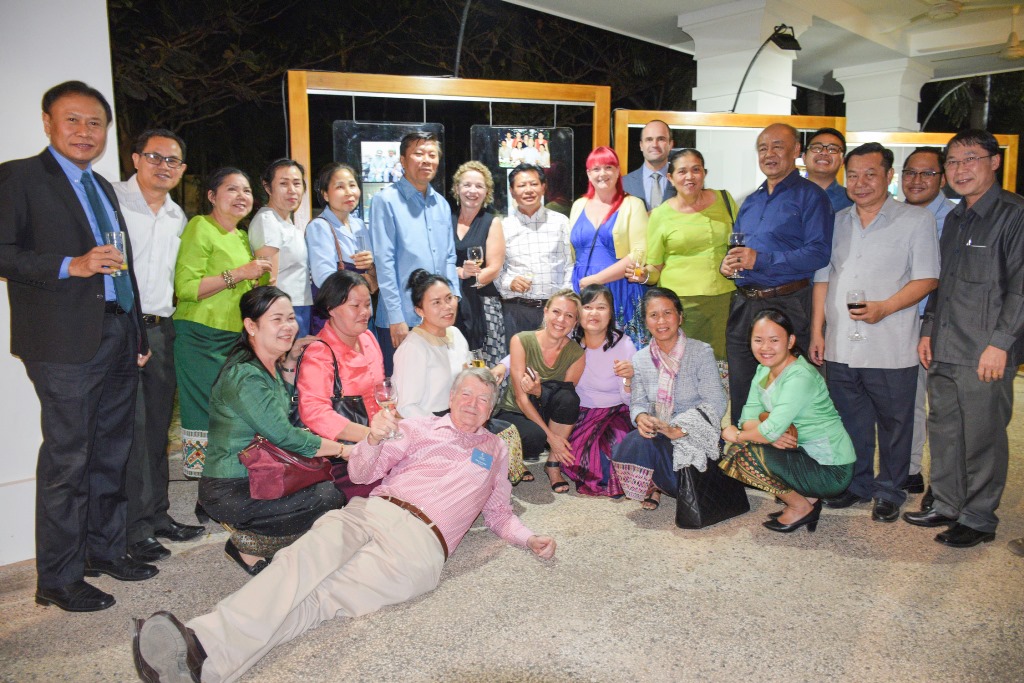 The Australian Ambassador, Jean-Bernard Carrasco, hosted a welcome reception for the Interplast Australia and New Zealand medical team on 14 February. The Vice Minister of Health, Dr Phouthone MuangPak, and Professor Dr Bounthapany Bounxoi, Director of Mahosot Hospital were honoured guests at the reception.(Read more)
Australia continues to invest in Laos' human resource development with 30 new tertiary scholarships planned for the 2019 intake of the Australia Awards in Laos. Applications for the intake will open on 1 February 2018, and two information sessions will be held in Vientiane to answer questions on the Awards, and explain the online application system that will be used for the first time. (Read more)
Australia confers 65th Anniversary Awards
Australia's Ambassador on December 7 farewelled the latest 40 high-achieving Lao men and women who have received Australia Awards scholarships to study at Australian universities starting in 2018. The scholars, who come from the public and private sector and civil society, join a prominent group of over 1,200 Lao citizens who have received scholarships to study in Australia and returned to Laos with world-leading tertiary qualifications. (Read more )
Australia confers 65th Anniversary Awards
Australia has conferred special bilateral awards on two Lao Ministers at a 27 November dinner in Vientiane to help mark the 65th anniversary of Laos-Australia relations in 2017. (Read more )
Australian New Colombo Plan students flock to Laos
The connections between future Lao and Australian leaders will receive a boost in 2017-18, when double the number of Australian New Colombo Plan students will complete study visits to Laos compared to last year. Seventy-five new young Australians from five different universities will travel to the Lao PDR over the next 12 months under the New Colombo Plan's 'mobility program', to strengthen their research and professional networks, and their understanding of South-East Asia. (Read more )