The Australian Embassy, located in the capital of Vientiane, offers a comprehensive range of services to Australian citizens, administers the Australian development assistance program to Laos, provides advice to Australian businesses, manages the formal bilateral relationship between Australia and Laos and provides a visa service for people in Laos planning to travel to Australia. (Link Travel Advice for Laos)

Seeking Nominations for 65th Anniversary Awards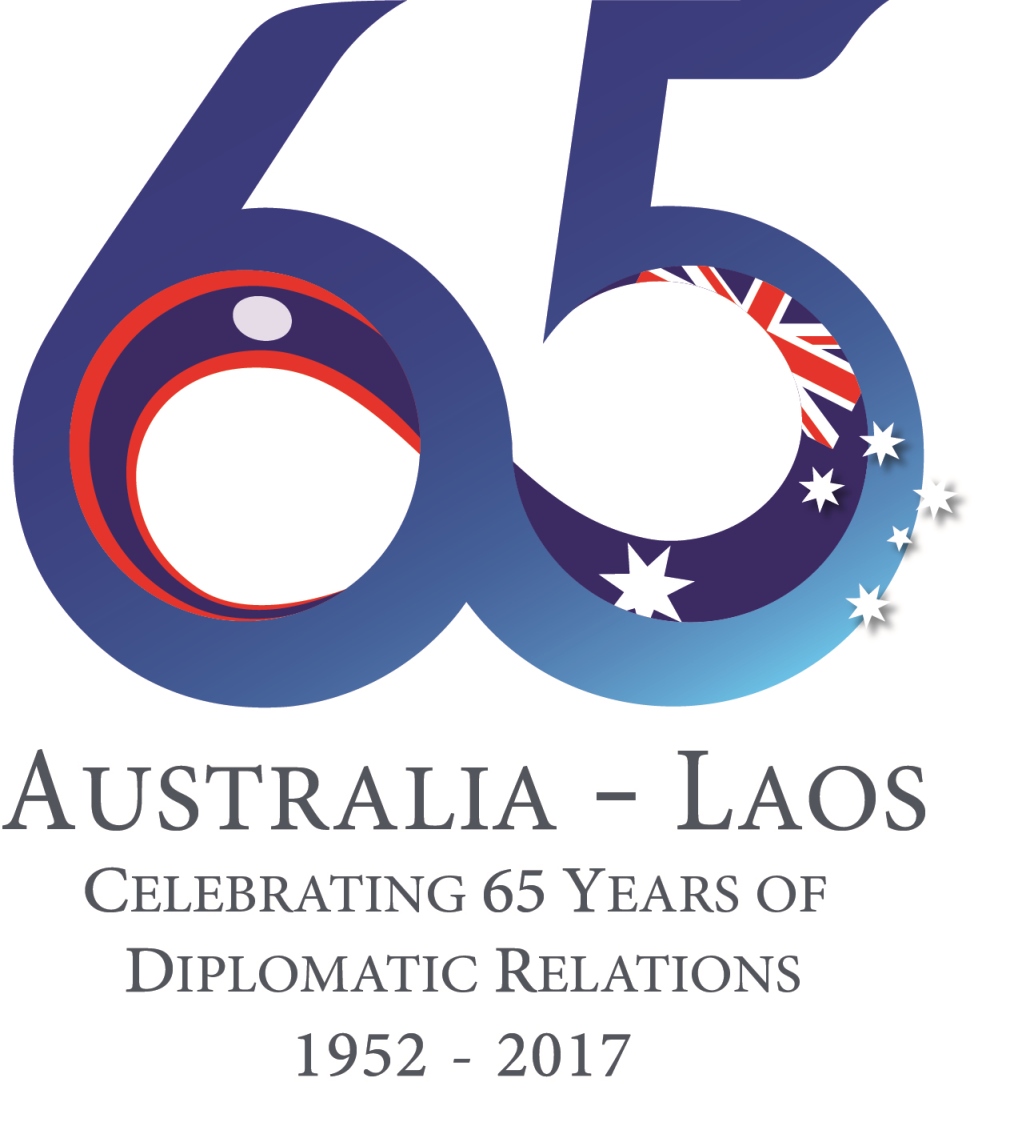 2017 marks the 65th anniversary of diplomatic relations between Australia and the Lao PDR. Laos' relationship with Australia is the country's longest unbroken diplomatic relationship at Ambassador level. It's a relationship that continues to flourish through the extensive, positive contact between the governments and people of both countries, including in education, business, the arts, agricultural research, and exchanges between our officials and parliamentarians.
To help mark this important anniversary, the Australian Embassy is seeking nominations from members of the public for 65th anniversary awards to recognise a select number of individuals who have made a substantial contribution to Australia-Lao relations at any stage over the past 65 years.
(Read more English and Lao)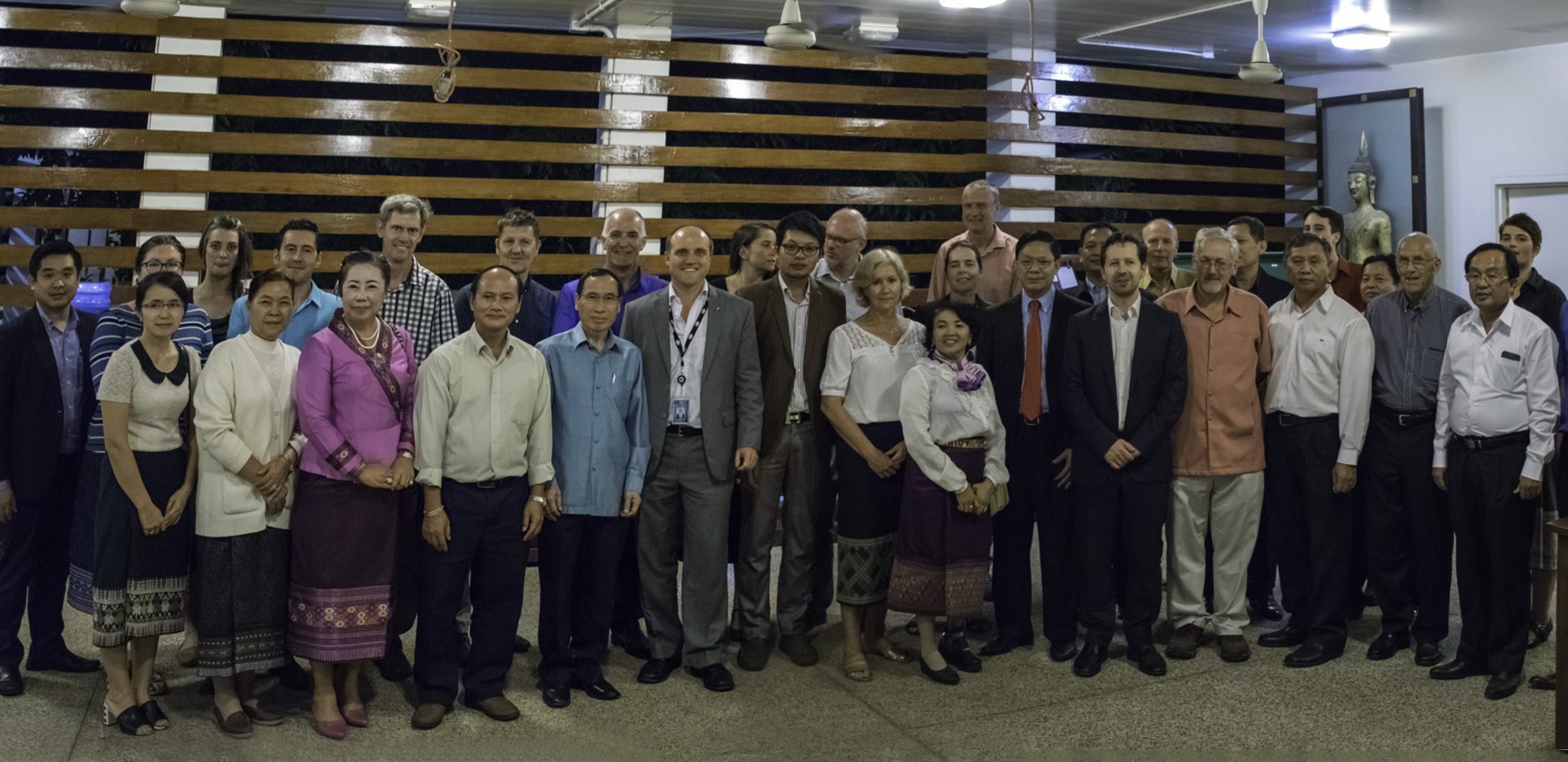 Australia Marks International Volunteer Day
The Australian Embassy in Vientiane has hosted a reception and film evening to acknowledge the important role of international volunteers in helping alleviate poverty and in strengthening people-to-people links across the globe.
The event, held on international volunteer day, included a launch of three short video profiles about the experience of Australian volunteers working in the Laos (Read more)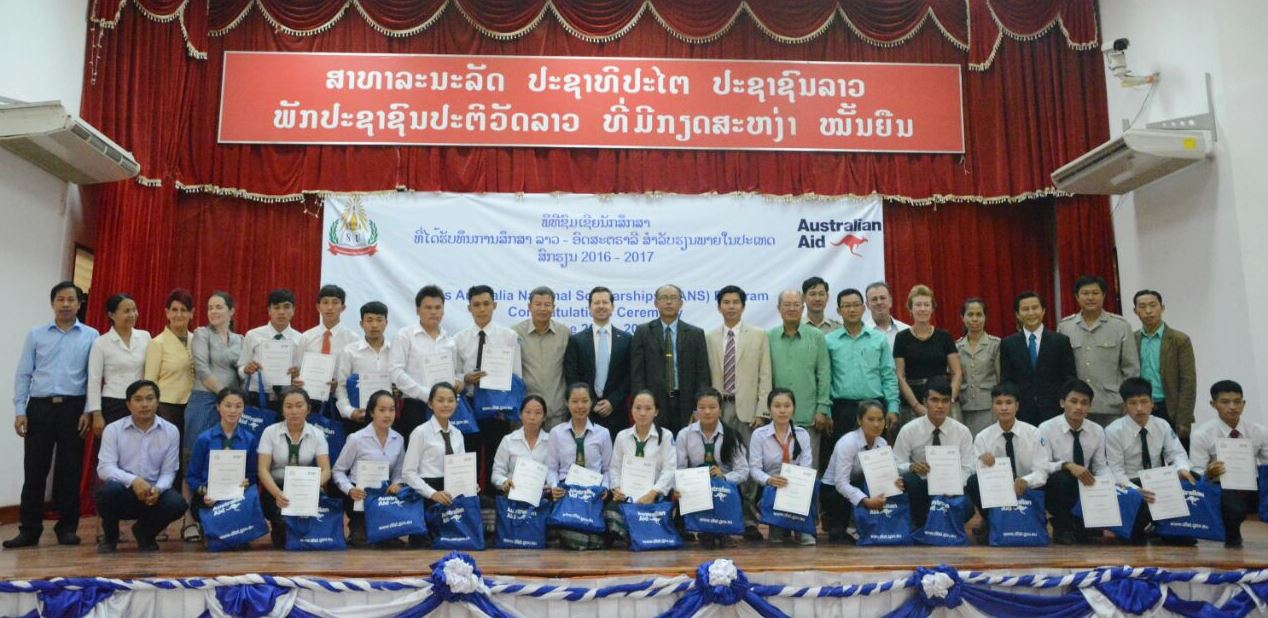 Australia provides 20 new scholarships at Luang Prabang
Twenty students from remote and disadvantaged districts in the northern provinces of Laos have been awarded scholarships by Australia to study at Souphanouvong University in Luang Prabang. These scholarships are part of the Laos Australia National Scholarships (LANS) program. (Read more)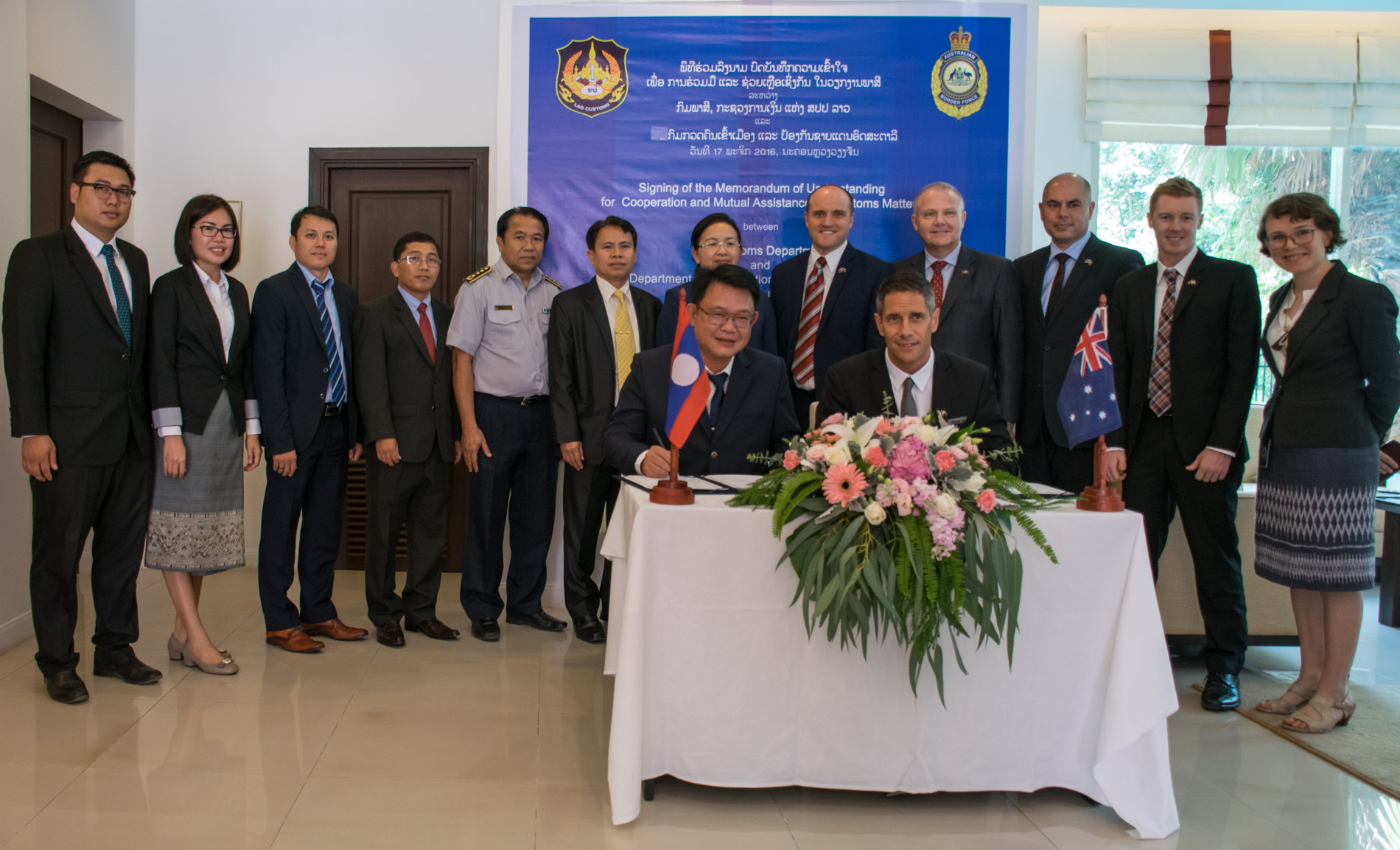 Strengthening customs and trade ties with Laos
Customs-to-customs ties between Australia and Laos have been boosted by the signing of a new arrangement in Vientiane today. Australian Border Force Commissioner Roman Quaedvlieg is visiting the region to further cooperation on countering the trade in illicit drugs and precursors and enhance the Australian Government's immigration and border protection relationships with Lao counterparts. (Read more)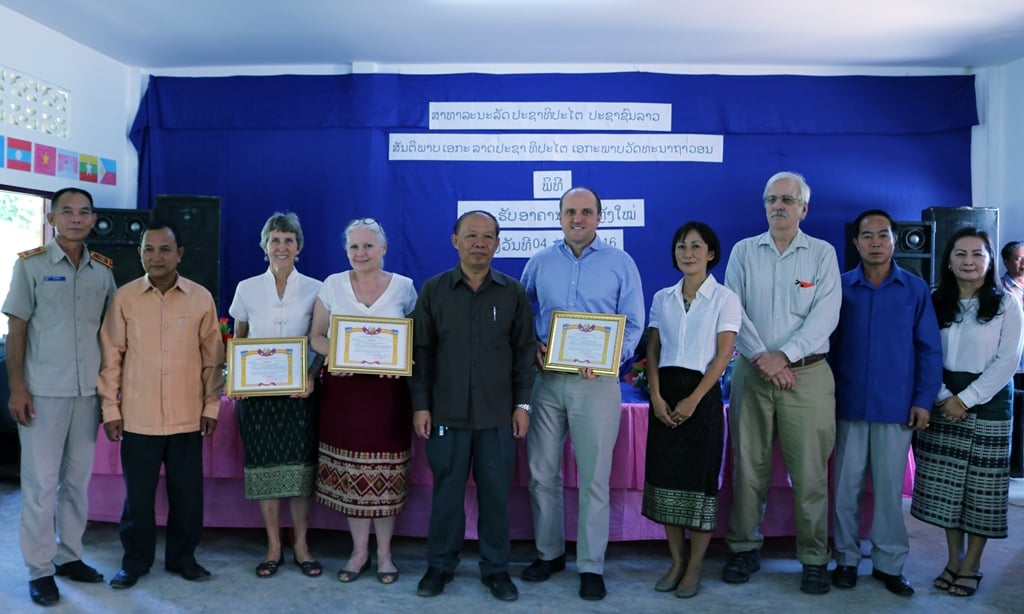 Australia supports Somsamay school expansion
The LAK 330 million (USD40,903) project was funded by the Australian Embassy's small grants program (DAP – Direct Aid Program) and WIG's long-running program to build and repair schools across the Lao PDR. The school community, including parents and other villagers, contributed labour to build the new facilities. (Read more English / Lao)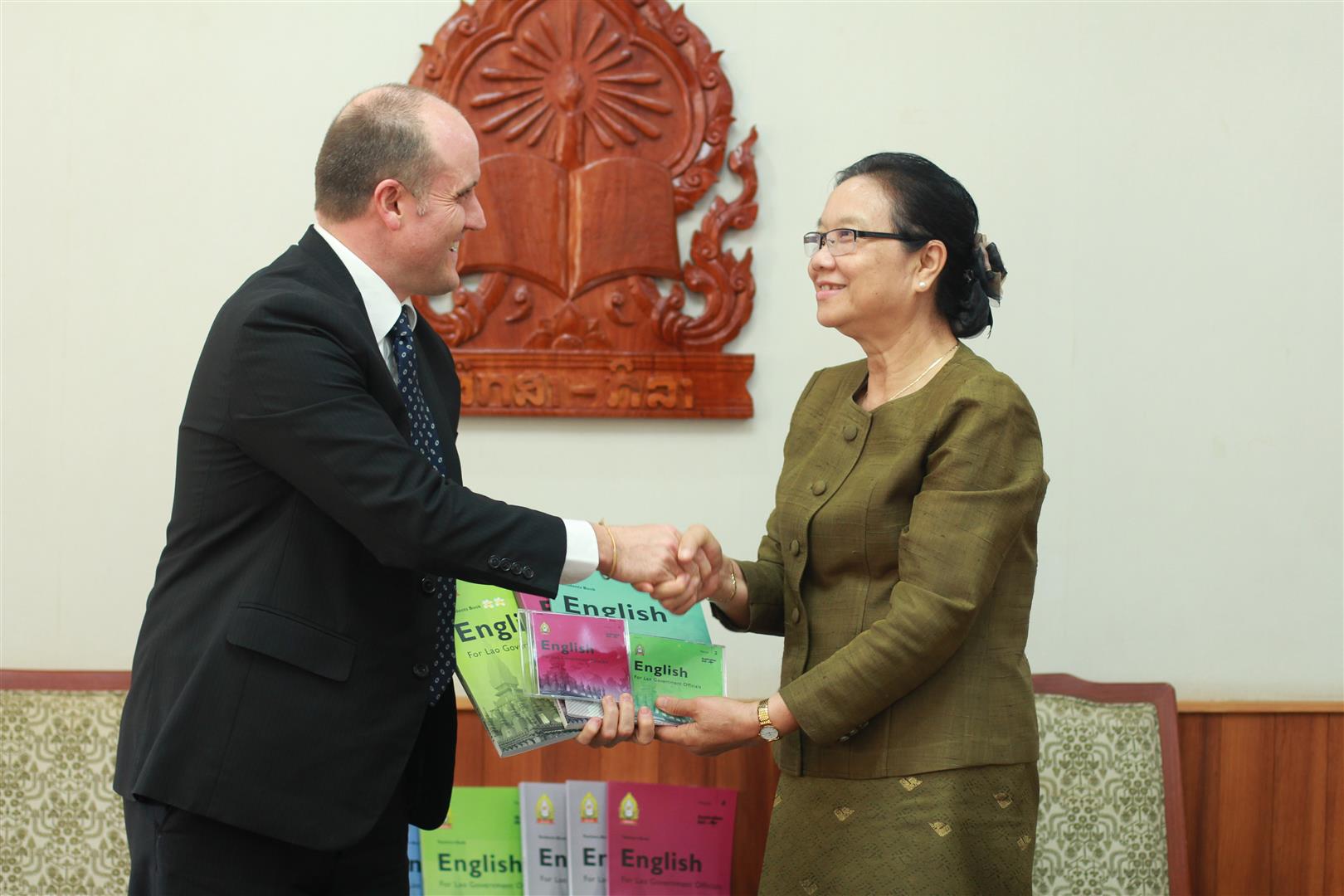 Australia Delivers New English Texts for Laos
Australia has expanded further its long-standing support for the development of Laos' workforce skills with a new package of English language teaching materials for civil servants, teachers and adult learners across the country. Australia's Ambassador to the Lao PDR, John Williams, today presented Minister for Education and Sports, H.E. Mme Sengdeuane Lachanthaboune, with 16,000 copies of new English language text books, as well as teachers guides and audio materials. (Read more)