Akchousanh Rasphone,
Masters in Geographical Science, University of Southern Queensland 2008
Australian trained Akchousanh Rasphone is a conservation biologist and one of a small number of young Lao women committed to saving the wonderful and beautiful wild creatures of Laos.
Born and raised in Savannakhet province, she finished high school with good grades before leaving her family to study at the National University of Laos. There, she completed one year of tertiary studies before making the decision to apply for an Australia Awards Scholarship.
"Pursuing higher education had always been a dream of mine". Ms Akchousanh said. "When hearing about this opportunity, it was like hearing a door open to the path of my dreams".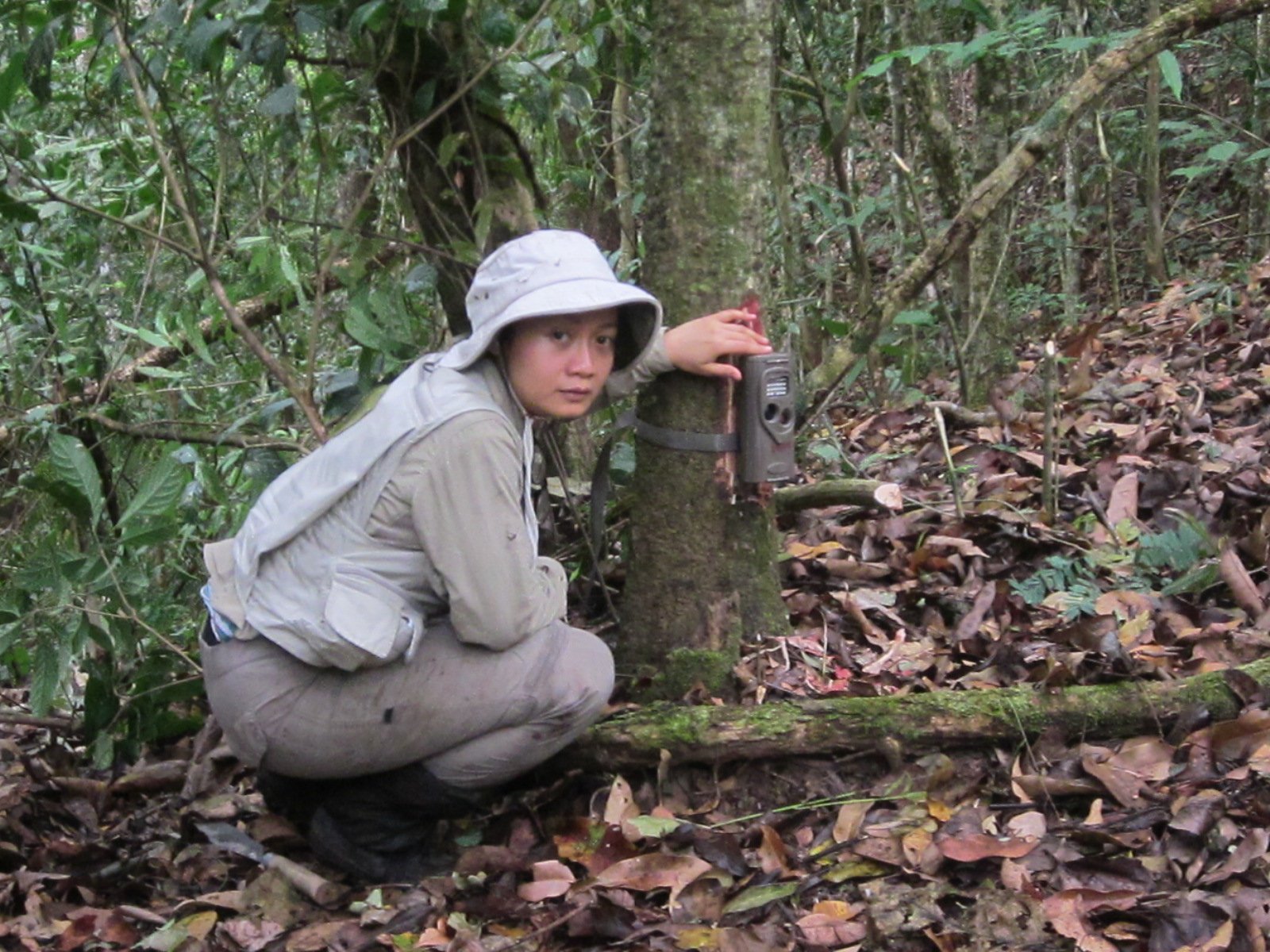 Her determination to experience overseas education and a different culture pushed her to work hard and apply for an Australian Awards Scholarship, which she was awarded in 2001.
Like many people, Akchousanh didn't realise what she was passionate about until she experienced it. During her Bachelor's Degree of Technology in Geographic Information Systems (GIS) at the University of Southern Queensland, a teacher recommended she pursue GIS studies, an emerging field at the time.
After returning to Laos, she started work at the National University of Laos as a GIS lecturer, passing on her knowledge to a new generation.
"It's about telling stories through maps and visual representations and it also allows me to incorporate an element of artistic creativity into it. GIS is such a flexible tool that can be applied to various fields ranging from development to conservation to urban planning".
Akchousanh has applied her particular skills to wildlife studies, survey design and conservation planning, a field she is now deeply passionate about.
In 2005, Ms. Akchousanh started in a new role at the Wildlife Conservation Society (WCS). There, she has had opportunities to work on different projects, collaborating with well-known scientists from many countries around the world.
At WCS, she was responsible for creating landscape models focused on species distribution, in relation to potential threats. This work supported the organisation's decision making on wildlife management in protected areas. Her work to better understand the behavioral on the ecology of large carnivores in the Nam Et Phou Louey National Protected Area, helped to focus conservation efforts for these vulnerable species.
"Wildlife conservation is not an easy job because the forces leading to wildlife and habitat exploitation are currently greater than conservation efforts. I will certainly contribute my knowledge and skills to help educate people about the importance of healthy ecosystems for everyone's long-term well-being. As such, I intend to focus my energies on education and awareness raising to garner greater public support for environmental protection".
Following her undergraduate study, Akchousanh returned to Australia to complete a Master's Degree in Geographical Sciences at the Australian National University under an Australian Leadership Award in 2008. Wanting to further her education in her chosen field, she also completed a Post-Graduate Diploma in International Wildlife Conservation Practices at Oxford University 2012 before embarking on a PhD in Zoology at the same university. She now splits her time between the UK and Laos.
"After my PhD, I will be working in the field of wildlife conservation whether that means I join an organisation or start my own, we'll just have to wait and see. More specifically, I would like to get involved in wildlife scientific research and management."
Akchousanh believes that sustainable natural resource development is the only way forward for the growth of the economy to ensure the long-term wellbeing of Lao people.
"I wouldn't have come this far and achieved as much as I have if it wasn't for the Australia Awards Scholarships. The scholarship has provided me with prospects that I otherwise would never have had."