Supporting ASEAN women tourism entrepreneurs
Over 100 women tourism professionals from across ASEAN will converge on Laos next week to identify ways to develop their businesses, and the region's potential as a premier destination for global travellers.
The 13-15 June ASEAN Women and Tourism Private Sector Forum aims to provide women in the tourism industry – particularly those running small-and medium-sized enterprises – with skills and networks to strengthen their businesses.
The forum, a collaboration between the Australian Embassy, Australian Chamber of Commerce (AustCham Lao) and Ministry of Information, Tourism and Culture, will hear from regional and global experts in innovation and technology, marketing and branding, finance, training and development, and management and leadership.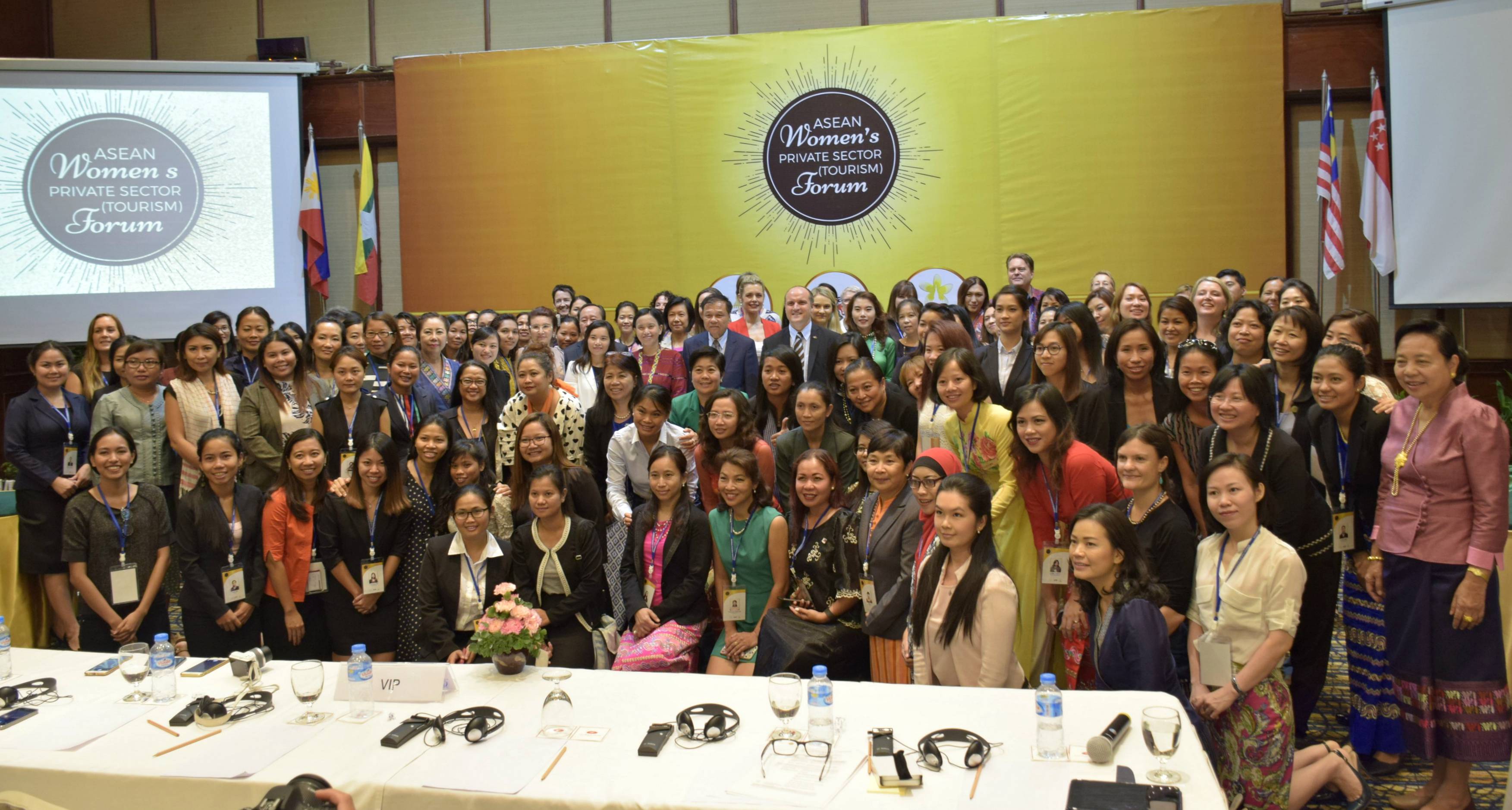 Australian Ambassador to the Lao PDR, John Williams, who will open the event alongside H.E. Savankhon Razmountry, Deputy Minister of Information, Culture and Tourism, said the event had been planned to support the Lao PDR's focus as ASEAN Chair on women's empowerment, SMEs and tourism.
"Tourism plays an important role in the economies of the region, and it's an area where business women already play a strong role," Williams said.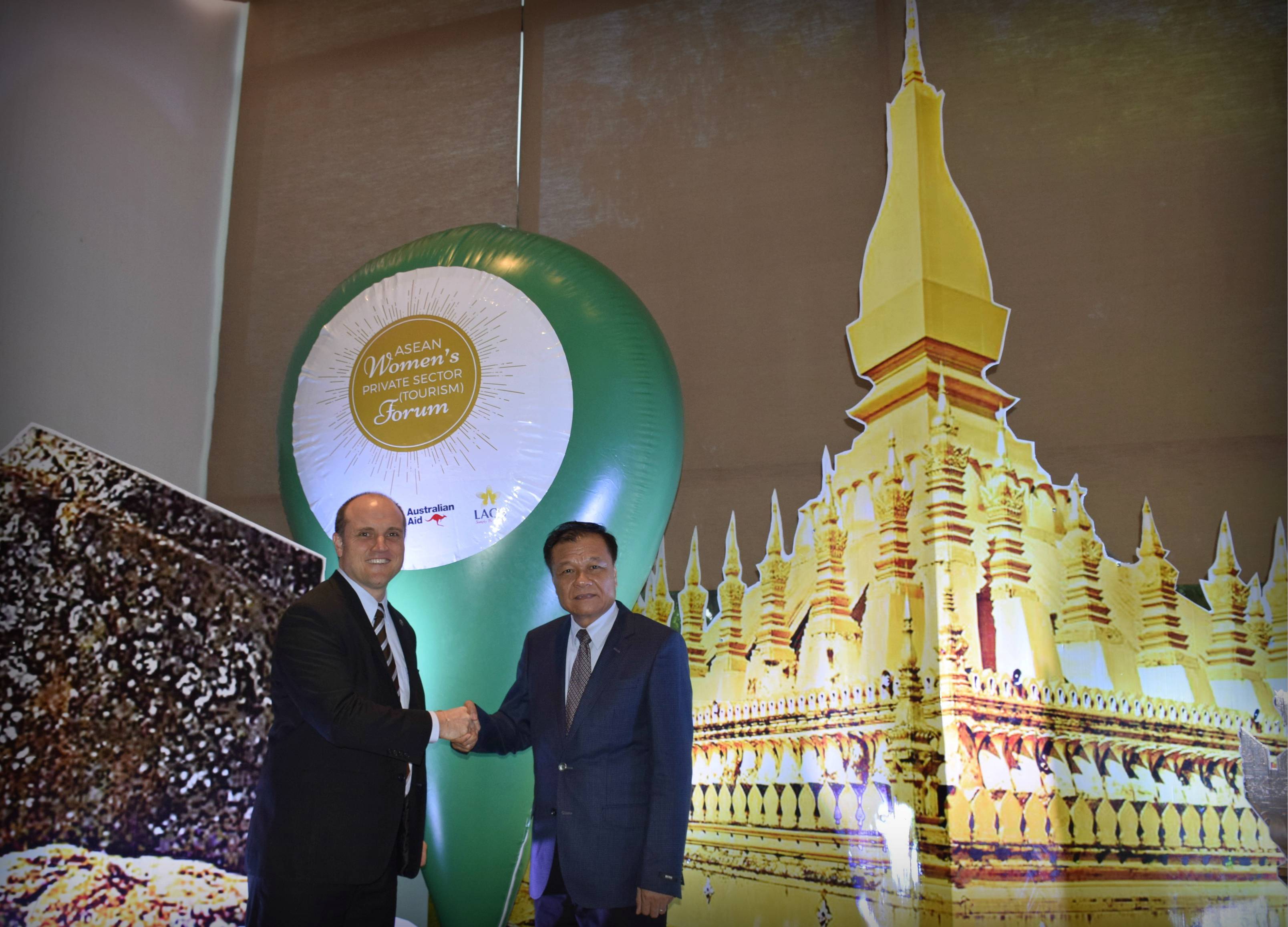 "Supporting ASEAN women tourism entrepreneurs to come together, network and share their experiences will open up more opportunities to grow their businesses, and strengthen tourism more broadly in the region."
Ambassador Williams said women entrepreneurs would continue to play an important role in the development of the tourism sector in Laos and across ASEAN, a region in which women already made up 60 per cent of the tourism industry workforce.
The forum will feature expert presenters from across the world, including Lonely Planet's Ireland Operations Director, Noirin Hegarty and Jacqueline Alexis Thng, a leading branding expert and Partner at Prophet, based in Singapore.
ANZ Bank Lao CEO and AustChamLao President Anna Green said she was excited about the quality of participants and presenters.
"We are delighted to be hosting such a quality gathering of tourism professionals at the forum. The networks participants will form will increase business connectivity across the region," Green said.
"With high-calibre presenters from Google, Facebook, Lonely Planet and Potential, the event will provide participants with an excellent opportunity to learn from industry experts."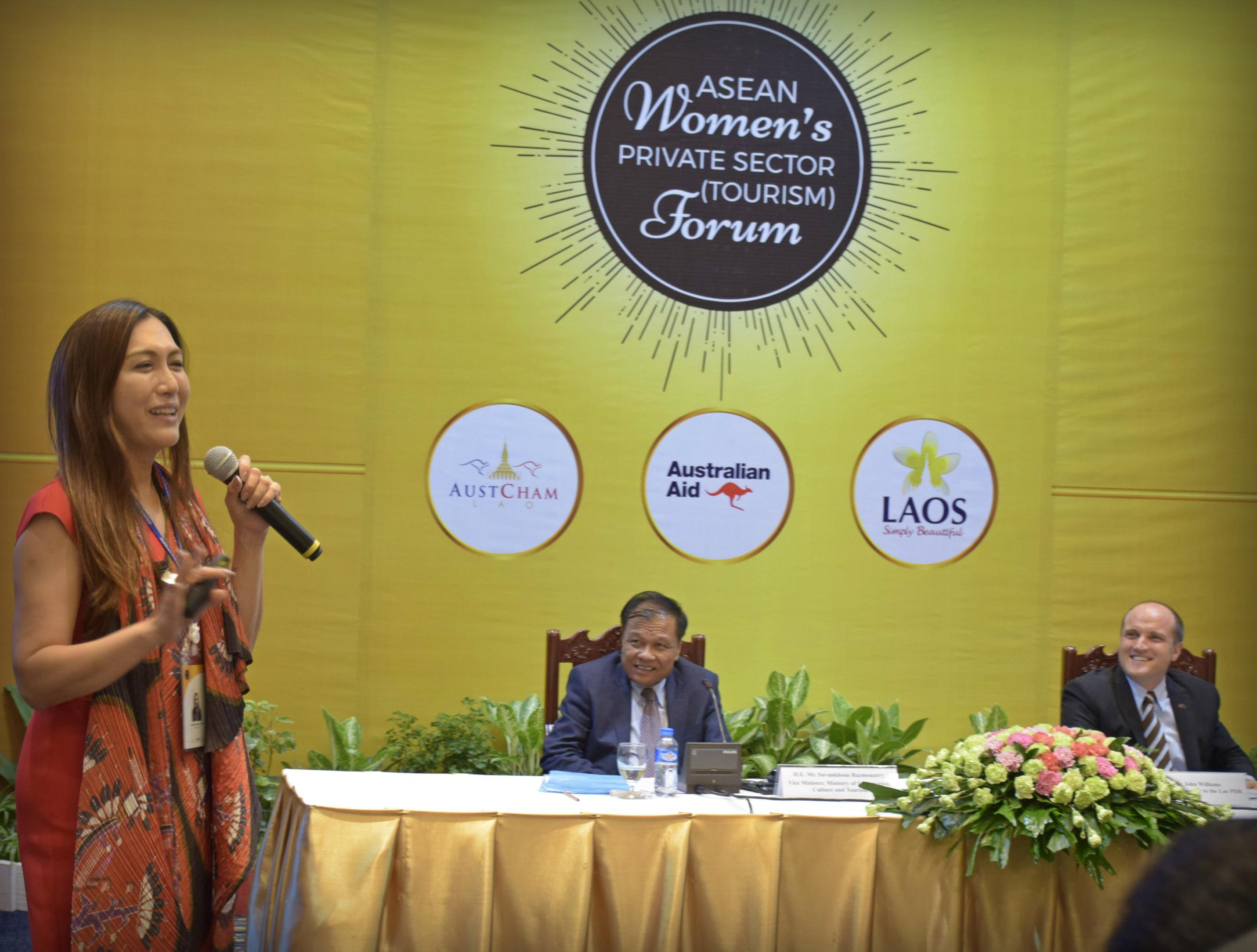 The main outcomes from the women's private sector tourism forum will be presented to participants at the ASEAN Ecotourism Forum the Government of the Lao PDR will host in Pakse from 21-25 June.
In keeping with its focus on innovation and technology, the forum is hosting a mobile-optimized web platform, www.aseanwomen.biz, through which the participants can network.
The main sessions will be showcased via videos, slideshares and commentary so as to make the learnings available to a wider audience long after the last participant has flown home.
Media Enquiries: Melanie Fuller, Executive Director, AustCham Lao PDR at executivedirector@austchamlao.org or
on +856 20 2222 5302