"Skills Can Take You Anywhere – Even to the End of the Earth"
Oulideth Bangonesengdet
Advanced Diploma of Mechanical Engineering
under Australia Awards, 2001
Everything surrounding him is white. It is 30 degrees below zero. He has been given a near impossible task, to find a fallen meteorite in the vast white emptiness of Antarctica. He walks on. This is a long way from Vientiane. Then he stops. He's found what he's been looking for.
In a broad Australian accent says "I found them - two pieces of meteorite. I passed them to our expedition leader. We say you can make a wish when you see a falling star, well how about catching a falling star and make a wish? Pretty cool, eh?"
The man is Oulideth Bangonesengdet. His determination and passion for aviation has taken him around the world, and made him the first Lao aircraft engineer working on helicopters and probably the first Lao to step on the frozen continent of Antarctica.
Oulideth is a Licensed Aircraft Maintenance Engineer and has been working for Helicopters New Zealand (HNZ) since 2008. He studied an Advanced Diploma in Mechanical Engineering at Moreton Institute of TAFE in Queensland under the Australia Awards Scholarship. He finished his program in 2003.
The Australia Awards scholarship gave him the opportunity to study and live independently in Australia. He appreciated his TAFE course, where he learned a range of skills, useful in his current job as helicopter engineer. "Apart from those engineering skills, my course at Moreton allowed me to learn about coaching and communication. They are very important for your work. When we started working as trainees, how much we learn and our career development depends heavily on coaching from a qualified engineer or supervisor."
"I felt very supported there. When I did something wrong my tutor would correct it with clear instruction, instead of complaining how I made such a mistake. If my assignment was really good, he would encourage me to keep up the good work, rather than compliment on my work. Now as a qualified helicopter engineer, I pass on those coaching techniques to other trainees," he says.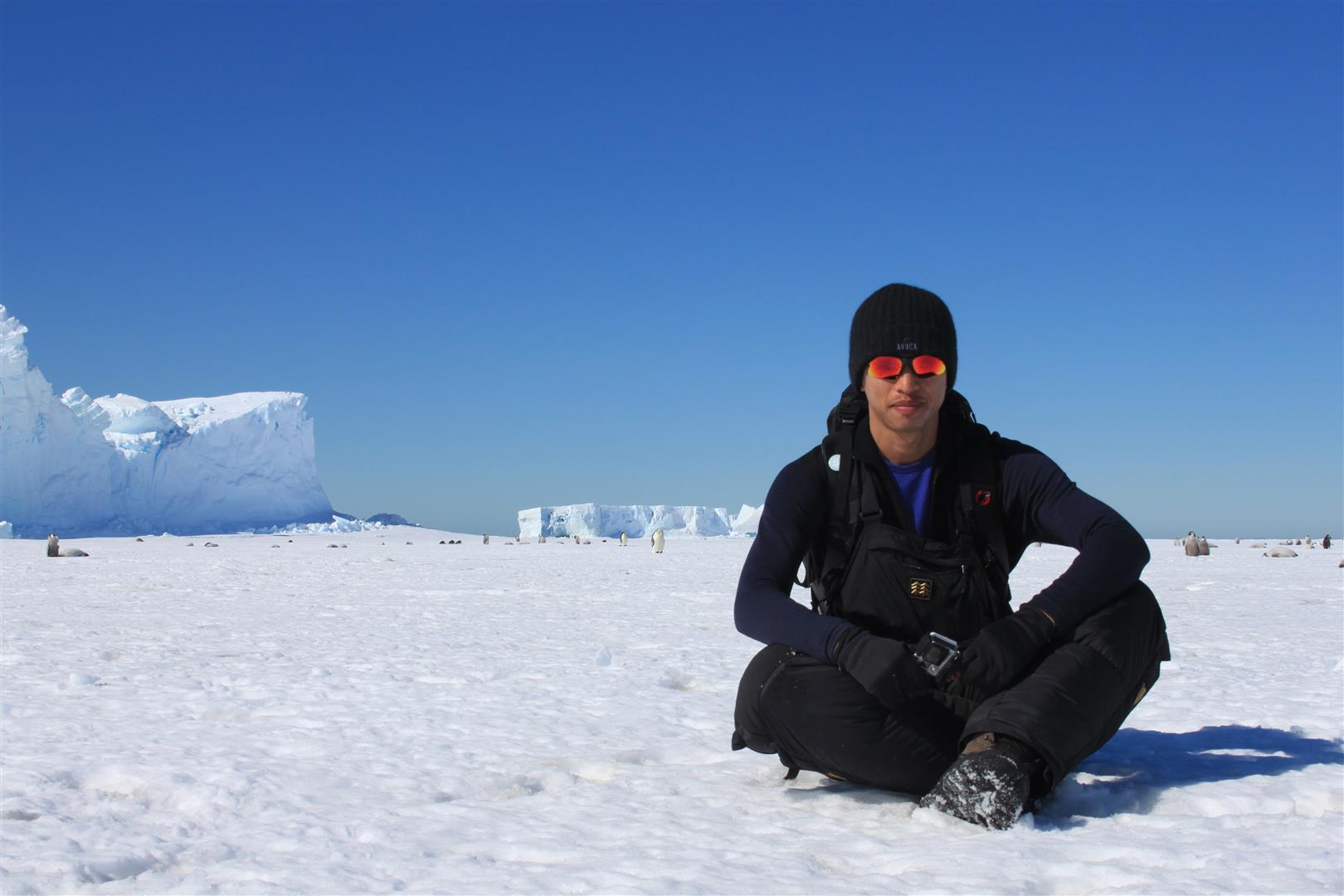 After he graduated from TAFE, he returned to his first love - aviation. "There were a lot of jobs for mechanical engineers in the mining sector back in 2003, and with my qualification from Australia it would have been easy to get a job. However, I decided to knock on the helicopter company's door and ask for a job," Oulideth explained. He managed to get a trial position with Lao Westcoast.
"I remember how motivated and happy I was at work, to be around helicopters and with people who have the same interest. It was fun and rewarding for me."
Life was quite difficult as an unpaid trainee. However, it was not long before his passion and motivation were recognised. He was accepted as a trainee aircraft maintenance engineer. During his training, he traveled frequently to the company's main base in New Zealand. He realised that New Zealand could be a future home, and his journey started there. "I see the New Zealand aviation industry as a good place to gain more practical experience and it is a place where I can prove my skills at international level."
"It took me five years of practical experience plus taking all the aircraft engineering exams. There is no short cut to becoming a qualified aircraft maintenance engineer; every engineer has to go through the same process, because at the end it is all about competence in what we do," he says.
In November 2003, he was assigned to look after and provide maintenance for two helicopters on an expedition to Antarctica. The helicopters were used in transport and construction for a new Antarctic base station. His time in the Deep South was full of excitement and learning. "I also went out with the expedition team from time to time and helped with their activities. We would help them to retrieve data units, deploy sensors, as well as snow and ice sampling. The most exciting and rewarding activity would be the meteorite search," he says.
Oulideth's journey does not end there. He goes back to Australia from time to time mostly for additional training and short contract work. In 2010, he worked as a supervising engineer for three months, carrying out maintenance on the Royal Australia Navy's training helicopters. "By working here, I found out that it is all about professionalism, rather than where you are from." He still comes back to work in Laos because his company provides helicopters for the ongoing search for the remains of American soldiers missing from the Vietnam War. It is a joint program of the Lao and American governments. "To me it's like humanitarian work and I am grateful to be part of it."