MEDIA RELEASE
AUSTRALIAN EMBASSY
VIENTIANE
28 April 2018
Northern Australia faces similar primary education challenges to Laos, including remote locations, multi-grade classrooms and language barriers. Through a new program funded by the Australian Government, 15 officials from the Ministry of Education and Sports (MOES) will have the opportunity to learn from Australia's experience, bringing tried and tested practices back to Laos to improve primary education systems and quality.
The 15 central and district level officials will complete a 20-day academic and site visit program in Australia's Northern Territory, learning new skills and methods in curriculum development, education policy reform and primary school teaching. The program will be managed by the Charles Darwin University, one of Australia's top tertiary institutions for teacher education and research, and funded by the Australia Awards Fellowships.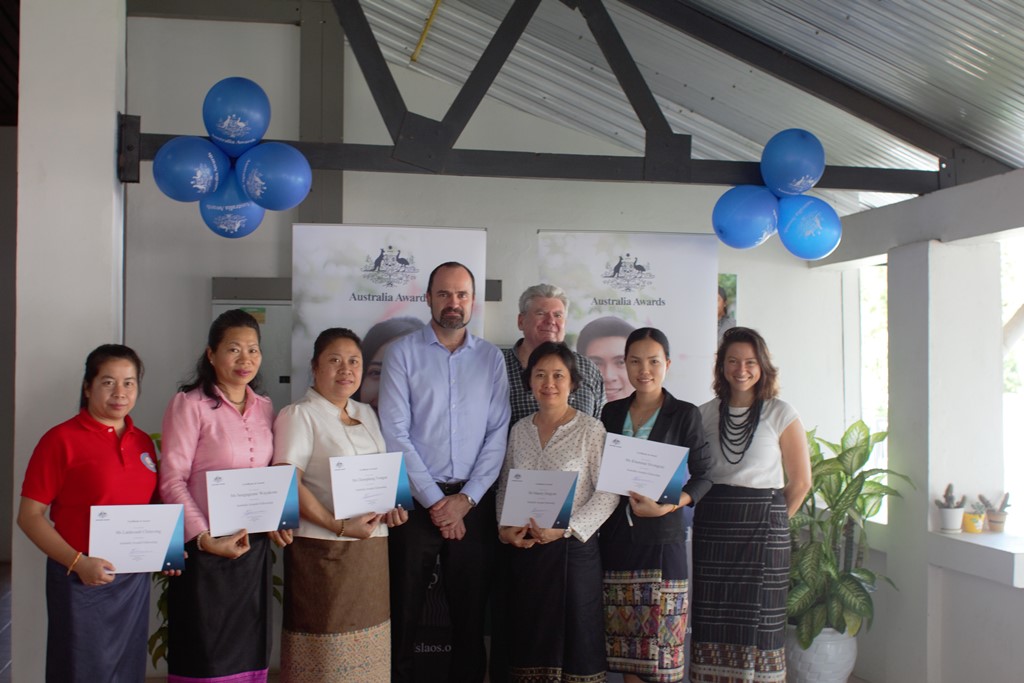 "One of the key strengths of the Laos-Australia relationship is the links we create between our institutions" said the Australian Ambassador to Lao PDR, Mr Jean-Bernard Carrasco, when he bid farewell to the officials last week. "It is these invaluable, long-lasting connections, and our similar experience, that make Australia an effective development partner for Laos in the education sector."
During the 3-week program, the MOES officials will be able to observe Australian Government education innovations in remote Northern Territory communities, as well as participate in training and presentations from Charles Darwin University, the Batchelor Institute, and the Australian Department of Education.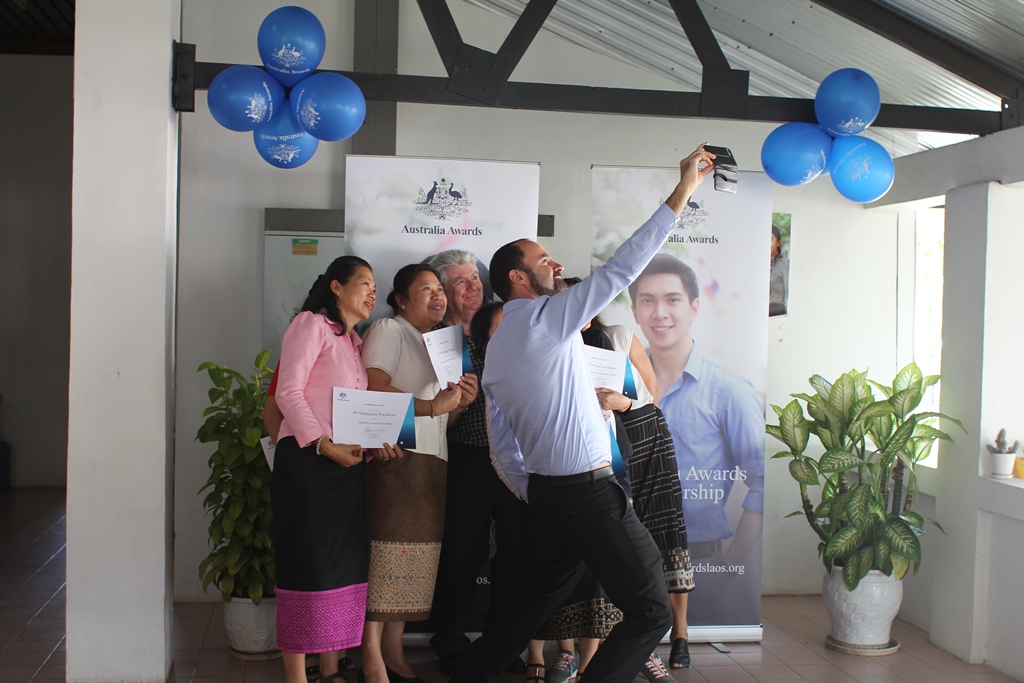 "By the time they return to Laos, this group of 15 Lao education professionals will have gained new skills and knowledge they can adapt to the Lao context," the Ambassador said. "We hope they will go on to make a significant contribution to the Lao and Australian Government's investment in improving education access and system quality in Laos."
Australia is partnering with the Ministry of Education and Sports and the European Union through the $64 million Basic Education Quality and Access in Laos program (BEQUAL) to help more children, especially in disadvantaged areas, to complete a quality primary education, achieving literacy, numeracy and other life skills.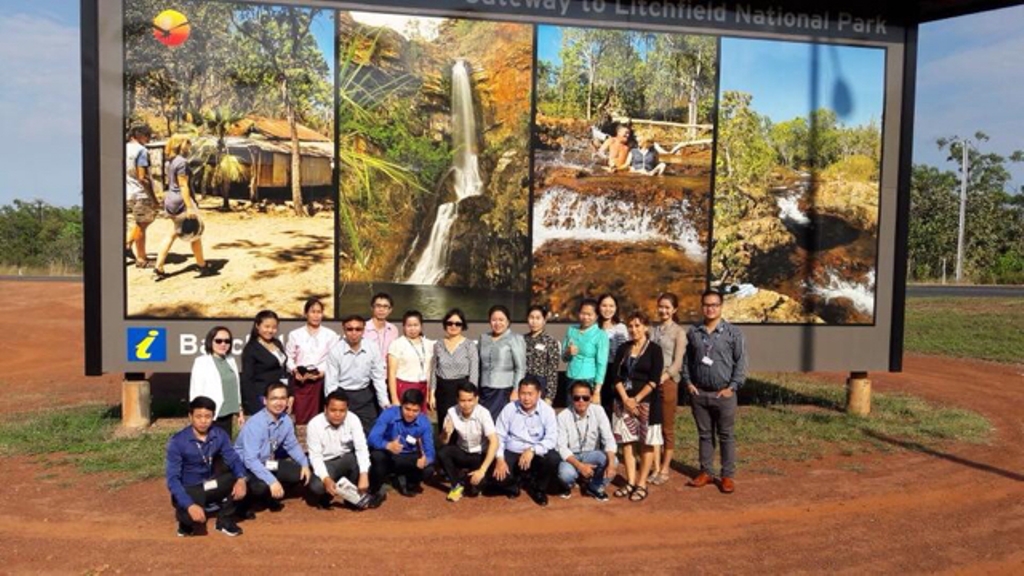 Australia Awards Fellowships are prestigious Australian Government scholarships provided for short-term study and professional development in Australia. Over 200 Lao professionals and future leaders have been awarded Fellowships in the past 18 years in fields including gender equality, natural resources management and agriculture.
For further information please contact:
Khounkham Douangphachone
Australian Embassy
Tel: (021) 353800 ext 125