Australian New Colombo Plan students flock to Laos
27 September 2017
The connections between future Lao and Australian leaders will receive a boost in 2017-18, when double the number of Australian New Colombo Plan students will complete study visits to Laos compared to last year.
Seventy-five new young Australians from five different universities will travel to the Lao PDR over the next 12 months under the New Colombo Plan's 'mobility program', to strengthen their research and professional networks, and their understanding of South-East Asia.
This year's student groups will complete research and development projects in mental health, nursing, archeology, business management and engineering.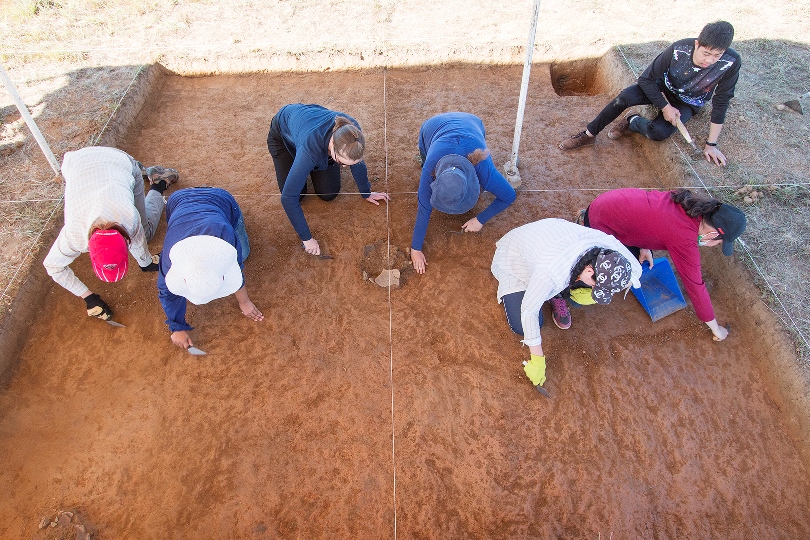 The 75 students add to the 110 young Australians who have already travelled to the Lao PDR under the program since 2015.
Australia's Ambassador to the Lao PDR, John Williams, said the New Colombo Plan aimed to create enduring relationships and mutual understanding between Australia and the Lao PDR, both at the individual level and through expanding university, business and other networks.
"For the young Australian students involved, their placements in the Lao PDR will be an exciting opportunity to experience this fascinating country, hone their professional skills and establish new friendships that will last a lifetime."
"Australia has been supporting human resource development in the Lao PDR for over 50 years, with over 1200 Lao citizens winning Australia Awards scholarships," Williams said.
"The New Colombo Plan encourages a two-way flow of students with the
Lao PDR, increasing the understanding of Asia and the Pacific among the next generation of Australian leaders."
The New Colombo Plan is a signature initiative of the Australian Government which aims to strengthen knowledge of the Indo-Pacific region among future leaders by supporting Australian undergraduates to study and undertake internships in the region.
Since 2015, 110 New Columbo Plan students in Laos have studied a diverse range of fields, including veterinary and health science, nursing and midwifery, farming systems, water resource management, engineering and archaeology.
Three of the student groups visiting Laos in 2017-18 will continue work already undertaken by their universities in Laos under the New Colombo Plan.
This includes the excavation of Ban Vieng, Xieng Khouang Province led by James Cook University, which is part of a broader Australian effort to support the Lao PDR's bid for World Heritage Status for the Plain of Jars through stronger evidence of the historical significance of the site.
Students from the University of the Sunshine Coast will continue to support the construction of the new Free the Bears Sanctuary in Luang Prabang, while another group of students from Queensland's Griffith University will carry on community clinical nursing projects.
Two new projects in mental health services and international business management will be undertaken by students from Charles Sturt University and the University of South Australia.
For more information on the New Colombo Plan, visit www.dfat.gov.au/new-colombo-plan or follow @NewColomboPlan.
Media Contact: Khounkham Douangphachone, Senior Media Officer, Australian Embassy. Ph: 021 353800 x125,
Email: Khounkham.douangphachone@dfat.gov.au