Khouanfa Siriphone (Jeng)
Bachelor in Creative Industry, Queensland University of Teachnology 2010
"Making your ideas reality is like jumping off a cliff and spreading your wings on the way down; there is only one way to do it – take the plunge"
These are the words of Mr Khouanfa Siriphone, whose love of creative writing has forged a new style of education in Laos. After being inspired by a quote from British philosopher Alan Watts, "What if money wasn't an object, what would you love to do? Go do that", he embarked on his mission to combine education and entertainment for Lao audiences.
In 2010 Khouanfa received an Australia Awards Scholarship, enabling him to complete a Bachelor Degree in Creative Industries through the Queensland University of Technology, a field of study which isn't available in Laos.
"There was a chance to study what I loved and feel connected to like-minded people. Creative industries as a whole do not exist systematically in Laos. Creativity is my passion, so I also want to connect with other people who are passionate about creativity. Knowing that there are people like you who can appreciate your creativity all around you makes you feel connected somehow", he explains.
Khouanfa credits his uncle as his creative and academic inspiration, having also received a prestigious academic award when he was a child. He says this encouraged him to apply for the Australia Awards Scholarship.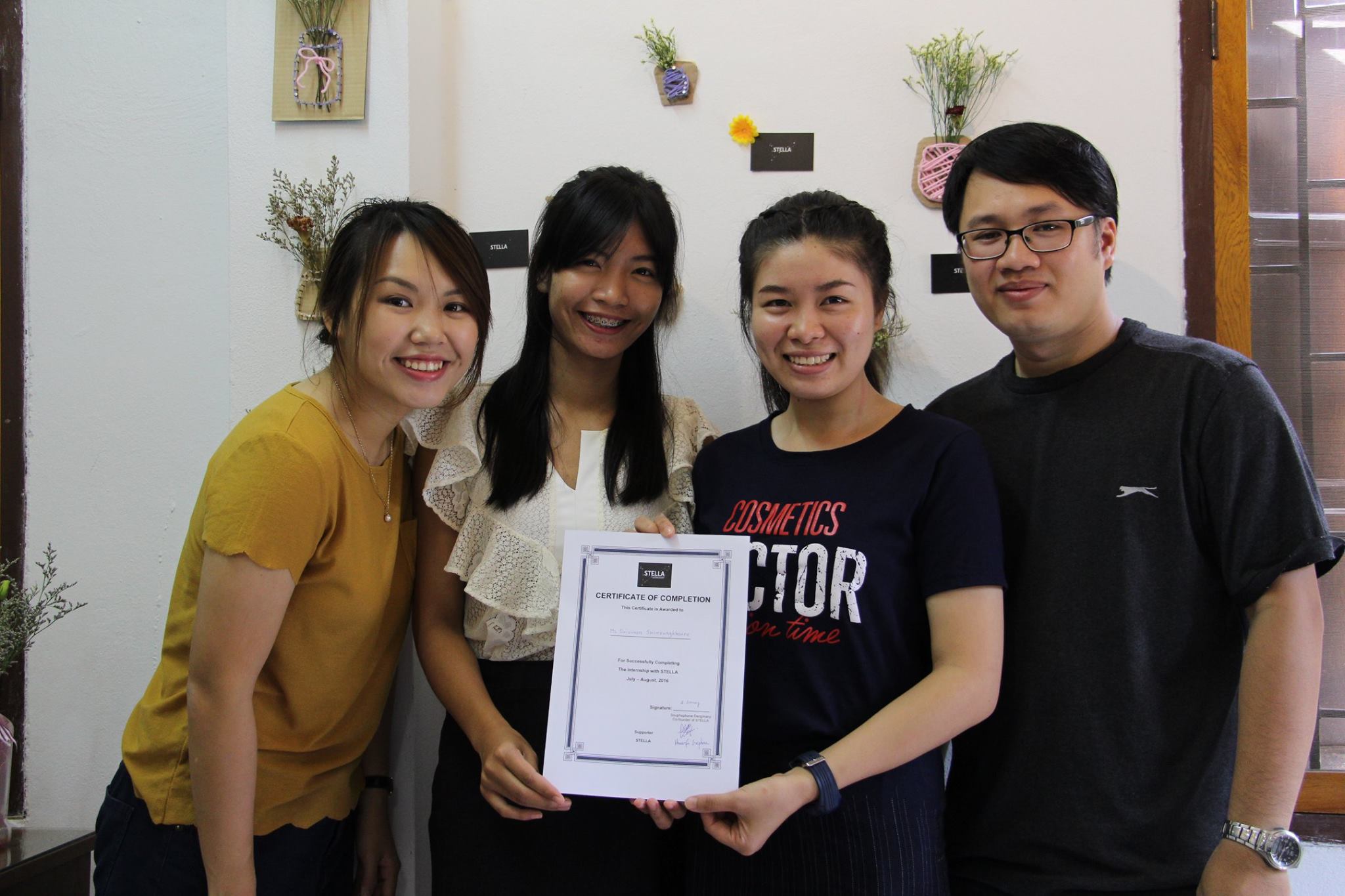 In 2012 Khouanfa returned to Laos to start his career. He now refers to himself as an "Edutainer", combining communication, education and creative writing to teach people about serious topics by engaging them with entertainment.
He says he likes creative writing and entertainment assignments that are based on serious issues encountered in the creative industries.
Currently, Khouanfa is working as a freelancer, helping those in his business circles. He is also the co-founder of an informal startup called STELLA, a project which aims to support youth development in Vientiane Capital in areas such as creative thinking, problem solving, and communication skills.
"I am personally passionate about education, so I use my research skills to undergo a continuous program of self-taught education," he says.
"I understood entertainment from my course work. Now, I am combining all my acquired skills to launch STELLA with Ms Souphaphone Dangmany. It will employ an "Edutainment" method of teaching as the core to teaching creative thinking, problem solving, and communication skills to youth".
STELLA provides opportunities for young people in Vientiane to develop their ideas, creative thinking, confidence, communication skills, self-awareness, planning skills, and social inclusiveness. By using movies and board games and modern games to encourage young people to examine the characters' lives, choices, and how those choices affect others' thoughts, actions, and feelings, they teach youth about planning and management skills in a fun and interactive way.
"We believe that creativity and imagination are the keys to supporting young people's performance in other parts of their lives such as their studies, problem solving, and finding ways to work on whatever that they are passionate about", says Khouanfa.
He believes social entrepreneurship is another potential pillar for solving social issues in Laos, and hopes it will support the establishment of creative industries, offering more opportunities for people in Laos to study different fields.
"Education is the key for so many other development topics to flourish. When we are speaking of education, there are a wide range of human resources, and we need to design a more inclusive academic environment for these people with diverse backgrounds and preferences," he says.
"This will support their growth, and in turn, support the national and even regional economy in the long run. Every person of talent counts and I see myself supporting the creative subjects' side of the education sector in the future."