Lao PDR and Australia Extend Human Rights Cooperation
24 July 2017
Australia and the Lao PDR have agreed to deepen bilateral cooperation on human rights through a new four-year program launched in Vientiane on 18 July.
The second phase of Australia's Human Rights Technical Cooperation Program (HRTCP II), launched at a dinner in Vientiane, will be implemented by the Australian Human Rights Commission (AHRC) and Department of Treaties and Law, Ministry of Foreign Affairs.
Under the new AUD815,000 (LAK 5.2 billion) program, which will run until March 2021, Australia will provide practical support to the Lao Government to meet its international human rights commitments.
This second phase builds on Australia's support since 2013 for the Treaties and Legal Affairs Department (DTL) of the Ministry of Foreign Affairs to deepen understanding across Laos of the Lao PDR's international human rights obligations, and their importance for the country's inclusive socio-economic development.
The Lao PDR has ratified seven of the nine core international human rights conventions, and is focussing on integration of these commitments into domestic law and government processes, and reporting progress to the United Nations.
The Lao Government intends to implement at least 60 per cent of the 116 recommendations it accepted in the 2015 Universal Periodic Review (UPR) before the next review in January 2020.
Australia and the Lao PDR have enjoyed a robust policy-level engagement on human rights since 2006 through biannual Human Rights Dialogues, with the most recent 5th Dialogue held in Vientiane on 18 July.
At the launch, the Australian Ambassador to the Lao PDR, John Williams, said the Australian Human Rights Commission would be a quality partner for Laos in strengthening its human rights adherence.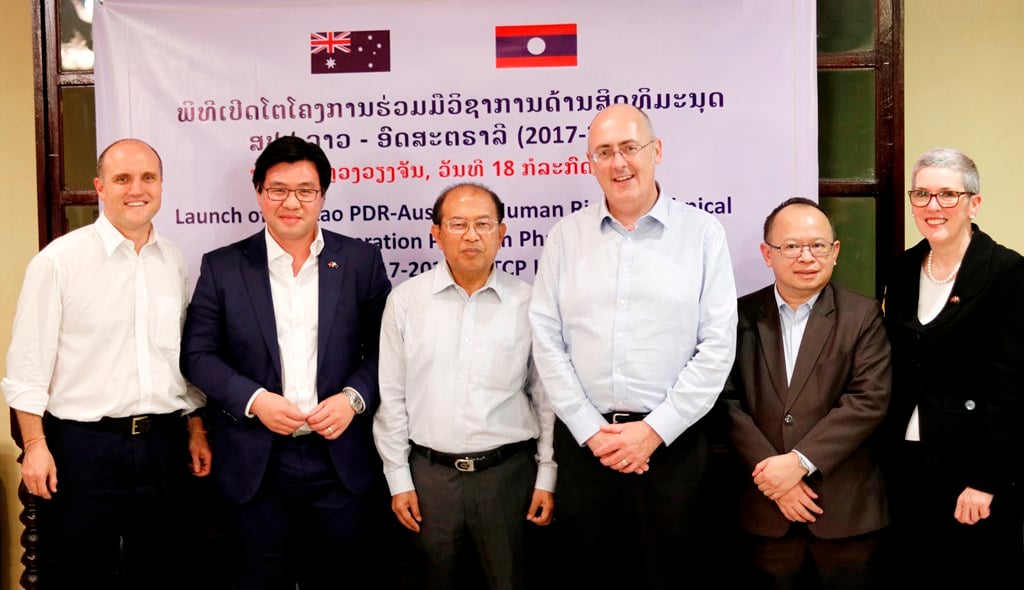 "The Commission has had extensive experience on human rights implementation and reporting obligations, and has provided similar support to Vietnam and China in the past," Williams said. "We hope the Lao PDR will be able to draw fully on the Commission's technical expertise to help deliver on their priority human rights commitments."
Speaking at the launch, Minister Bounkert Sangsomsak, Chair of the Lao PDR National Steering Committee for Human Rights, welcomed Australia's continued assistance on human rights.
"Our continuing cooperation with Australia demonstrates the Lao Government's commitment to international human rights mechanisms. We have much to gain from technical exchanges between our two countries."
Australia's new human rights technical cooperation program will also aim to build the capacity of the School of Law and Political Science at the National University of Laos, support implementation of the Convention on the Rights of Persons with Disabilities (CRPD), and help the Lao Government strengthen adherence to other human rights Conventions.
On 19 July, in the first activity under the new program, Australia's Race Discrimination Commissioner, Dr Tim Soutphommasane, delivered a key note speech at a workshop on social inclusion and the Convention on the Elimination of Racial Discrimination in Australia.
Dr Soutphommsane, part of Australia's delegation for the bilateral human rights dialogue, told an audience of around 80 representatives from government, the diplomatic corps, civil society and business that socially inclusive practices are good for business, and for local communities.
Dr Soutphommasane, an Australian of Lao descent who has been Australia's Race Discrimination Commissioner since 2013, said Australia was a multicultural society, with high levels of social cohesion. But despite this, Australia still had a lot of work to do to implement a range of policies, including a National Anti-Racism Strategy, designed to tackle racial discrimination.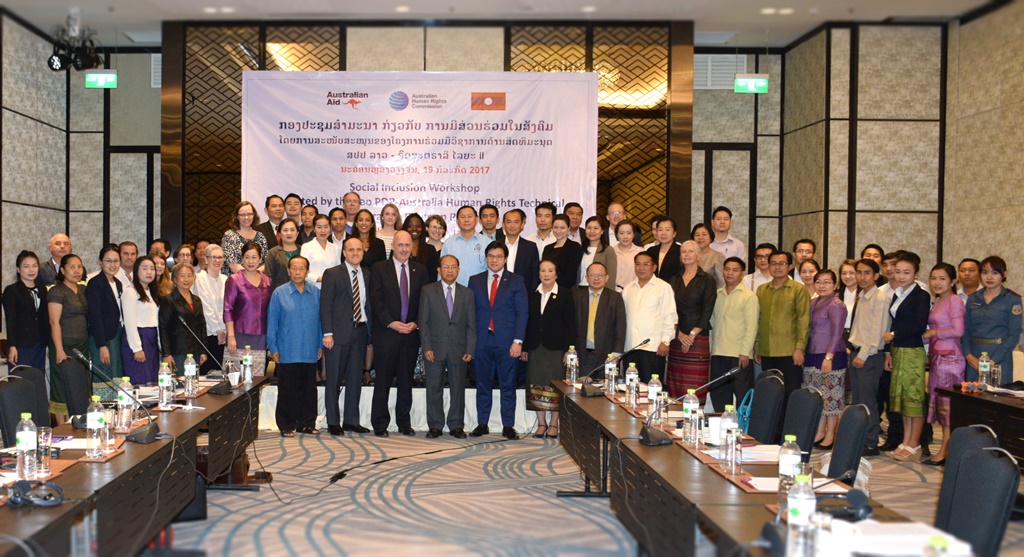 More than 50 per cent of Australia's population were born overseas, or have one parent born outside Australia. There are more than 300 languages spoken in homes across the country.
Minister Bounkert, Minister to the Prime Minister's Office and the Chair of the National Steering Committee on Human Rights, said promoting social harmony was a priority, given Laos' ethnic diversity.
Media Contact: Khounkham Douangphachone, Senior Media Officer, Australian Embassy. Ph: 021 353800 x125, Email: Khounkham.douangphachone@dfat.gov.au