Preventing Violence against Women and Girls – Men Standing Up
Violence against women and girls (VAW/G) is a global pandemic. It is a grave violation of human rights – particularly of women's human rights, security and dignity. Violence against women and girls has many types and forms ranging from domestic violence to sexual harassment, trafficking, forced marriage, and femicide.
"Violence is preventable and can and must be eliminated," says Mr Khamsavath Chanthavysouk, an Australian trained international development worker from Laos who has been working in the field of elimination of VAW/G for the last seven years. Khamsavath is a United Nations staff member based in the Dominican Republic which is a beautiful Island in the Caribbean Sea. He works as a Gender Capacity Development Specialist at the UN Women Training Centre in the capital, Santo Domingo.
Khamsavath's work includes setting up health-response services and shelters for violence survivors. He also works with law enforcement officials and courts to provide legal support to victims of violence and provides technical assistance to governments to develop and implement laws and policies on violence elimination. In addition, Khamsavath helps integrate gender equality into school curricula, and engage men and boys and communities to stop violence.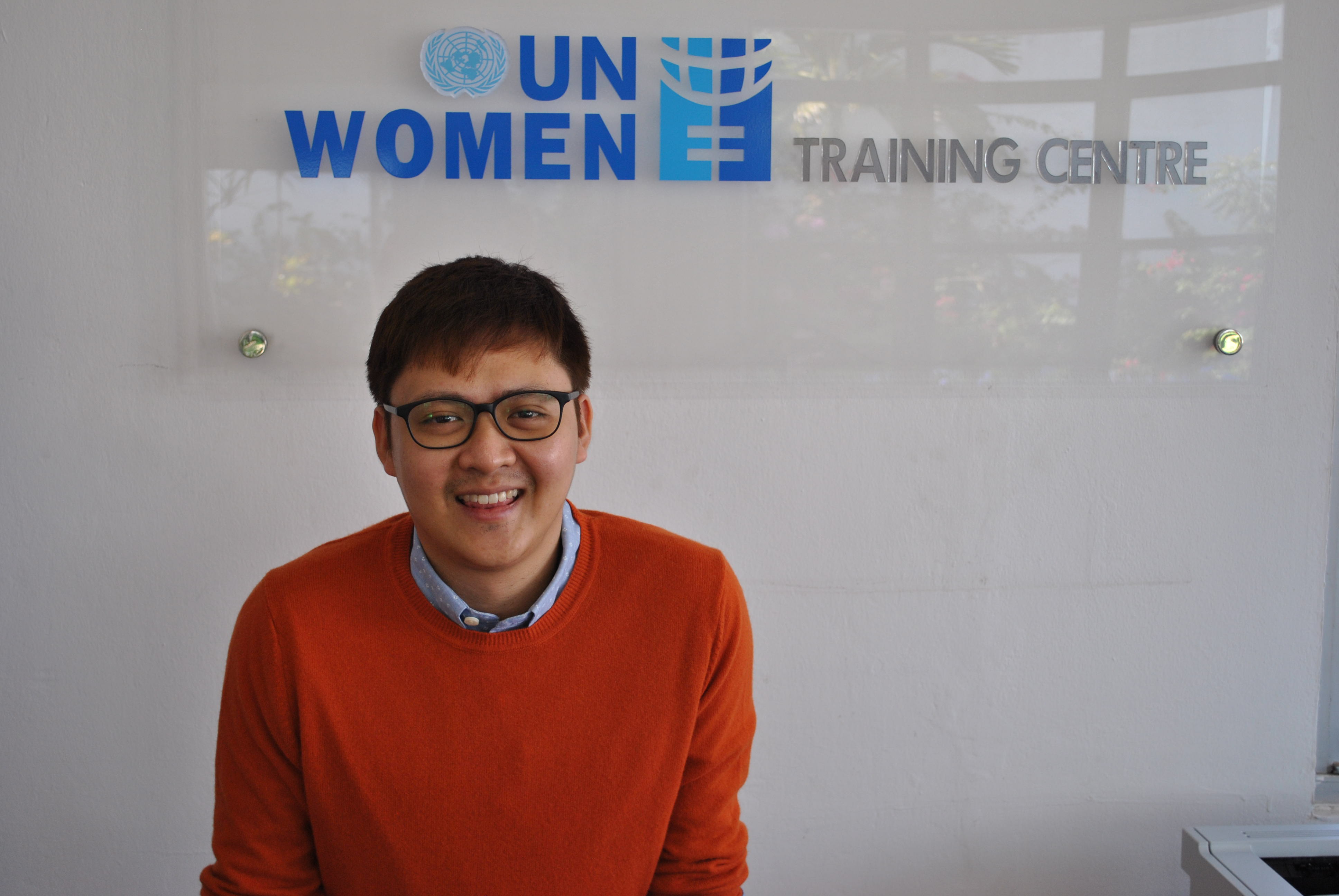 Khamsavath studied a Bachelor in Commerce degree at Curtin University in Perth under an Australia Awards Scholarship. He appreciates that Australia Awards gave him the opportunity to broaden his world-view. "That phone call from the then-AusAID office in 2001 to inform me about the scholarship result forever changed my life. Without the Australian Awards Scholarship, I would not have been where I am today."
He acknowledged that the Australian education system helped him enhance his critical analysis and creative thinking. "These are vital skills needed for working in the international development arena," he says. In Perth, he learned more about international development through his voluntary work at a project to support Sudanese refugees to resettle in Perth. "My first English book – My Place by Sally Morgan, was required reading in the preparatory course at Vientiane College prior to departing for Australia – it got me interested in social justice issues," he recalls.
Khamsavath stressed that the work to eliminate violence against women and girls must, first and foremost, go hand-in-hand with the efforts to empower women and promote women's rights. "This means ensuring that women and girls have, equal to men, access to education, finance and all forms of social services," he explains. "Ending violence is everybody's responsibility, everybody's business," Khamsavath adds.
Prior to working for UN Women, he served in Bangkok, Thailand, as a Capacity Development Analyst with a UN regional joint program on gender-based violence prevention for Asia and the Pacific. He also worked with UNFPA as a Gender Programme Office in Hanoi, Vietnam, and with the National Human Development Report Project as a researcher in Vientiane, Laos. In addition, Khamsavath is the Coordinator of the Regional Learning Community (RLC) for Transforming Masculinities towards Gender Justice for East and Southeast Asia.
Khamsavath also hold a Master's Degree in International Development Management from American University (Washington DC) under a Fulbright Scholarship.