Women's Rights in Laos - A Role Model
Australian trained Inthana Bouphasavanh has dedicated her life to protect and advocate women's rights in Laos. Inthana's passion and ambition to see women's rights a reality in her country led her to establish the Association for Development of Women and Legal Education (ADWLE). Born and raised in Pakse, as the oldest child she had to take care of her siblings as well as housework.
Despite this hard upbringing, she never gave up on her education. "I convinced my parents to let me go to school if I cared for my brothers and sisters and helped around the house. Even though it meant long hours, I knew my future depended on being educated."
She completed a diploma from the Teacher's Training College in Pakse in 1980 and then taught chemistry. She was married during this time "Women in the last four decades were often illiterate and relied on their husband. They had unpaid jobs. So they had no equal rights and could not make decisions," she recalls.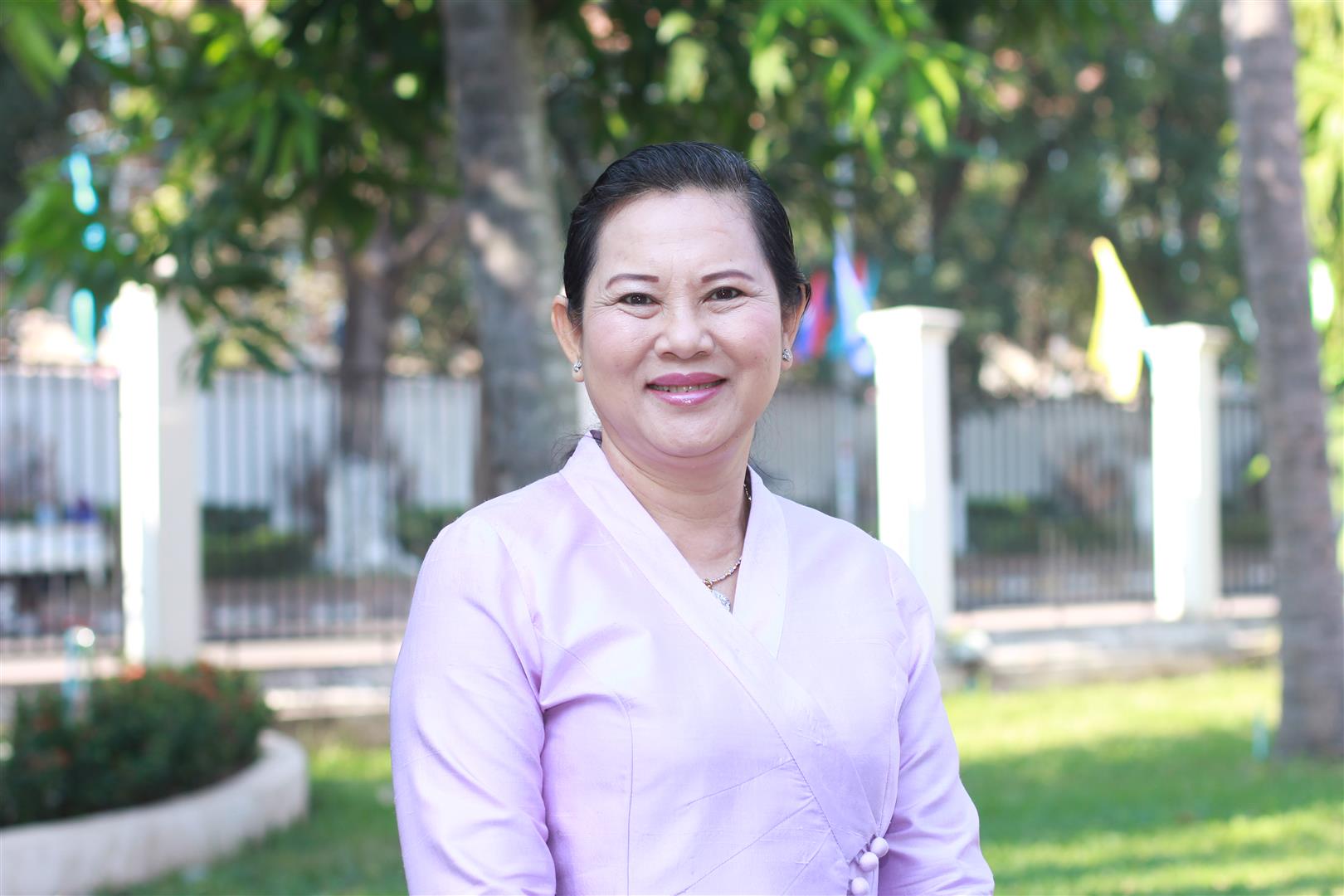 She wanted to empower herself and other women, and started to think about changing the status of women in society. "I thought that if women are able to work like men, then they should be treated the same as men. I did not want them to rely on their husbands," Inthana says.
After graduating with a degree from the National University of Laos in1992, she worked for the Ministry of Education in the Non-Formal Education Department. Inthana then applied for and received an Australian scholarship to study a Masters of Arts in TESOL at the University of Technology in Sydney. Before this, Inthana had never travelled outside of Laos. She boarded the QANTAS airplane with excitement. "I remember clearly the kangaroo symbol on the side of the plane and could not wait to see a real one," she recalls.
With the Australian scholarship she saw what a future for Laos could look like. "The Australian Government gave me the opportunity to receive a good education that changed my life professionally. It equipped me with knowledge and skills for community based development and women's rights advocacy. I want to see Laos become a champion of women's rights."
Inthana worked hard to get the approval to set up the Association for Development of Women and Legal Education (ADWLE). The organisation started with two staff and now it has six full time administrators, three lawyers, 12 paralegals, 24 village gender trainers, two international and national volunteers, and 72 teachers and student gender volunteers. "The vision of the association is a society where there is gender equality, including equal opportunities, contributions to decision-making and access to the legal system," Inthana explains. The association also works to promote women's empowerment and leadership in educational institutions and at the community level.
Inthana used her Australian experience in a number of ways, including observing the social environment, the role of the media and understanding systems of democracy, good governance and the rule of law. For her, Australia is a multi-cultural nation which treats all citizens with equal rights. "I wanted to apply the lessons I learned and best practices in my home country. The Australian Government respects and promotes human rights and allows freedom of speech," Inthana says. Inthana likes working with women for women, and wants to see gender equality become a reality in Laos.
She wants to eliminate violence against women and children. Through extensive fundraising efforts, the association has received funding from Oxfam, the French Embassy, the European Union, the International Republican Institute, the Swiss Agency for Development and Cooperation and HELVETAS to undertake projects.
She wants to see educational institutions and the community change their behaviour and attitude towards women. "I aim to make women's voices heard. There is no doubt that women can lead just the same as men in all aspects of politics, economics and cultural manners."