Australian students study food security in Laos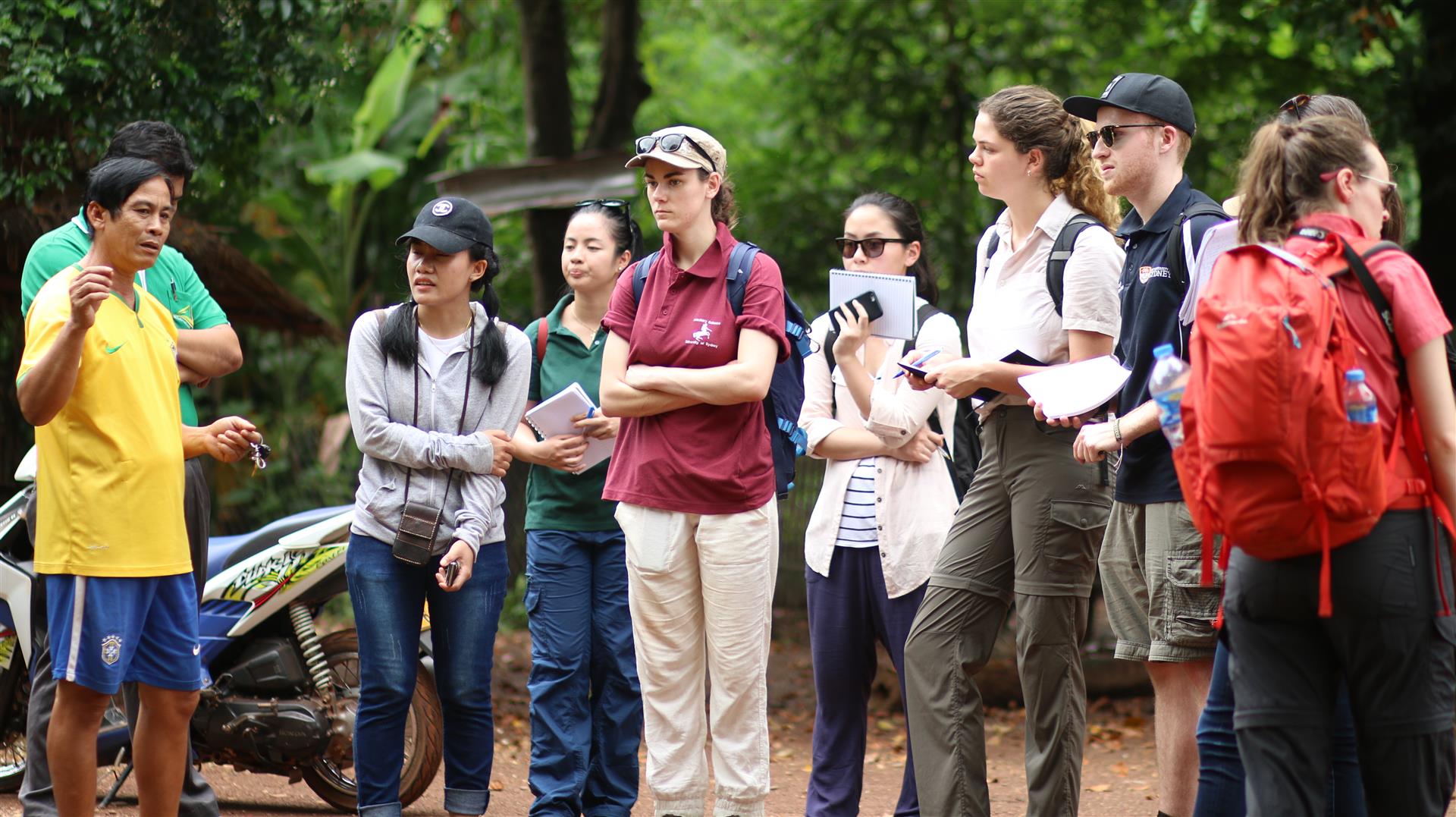 Fifteen students from the University of Sydney visited Laos this month to participate in an Australian-funded field visit under the New Colombo Plan to better understand the development challenges and opportunities facing local rural communities.
Australia's New Colombo Plan aims to ensure future generations of Australians have a good understanding and quality networks of contact in Asia and the Pacific – Australia's immediate neighbourhood.
The Sydney-based students, studying Agricultural Science, Animal and Veterinary BioScience and Resource Economics, are one of three separate New Colombo Plan research visits to Laos from Australian universities in 2016.
During their stay, they worked closely with the faculty, staff and students from the National University of Laos.
To learn about farming and livestock systems in Laos, the students visited the National Agriculture and Forestry Research Centre, National Agriculture and Forestry Research Institute and International Centre for Tropical Agriculture.
The students also met with Australian Ambassador to Laos, John Williams, and Embassy staff to learn more about Australian support for agricultural research in Laos through the Australian Centre for International Agricultural Research (ACIAR).
A highlight for the students was a visit to four villages near NUoL's' Nabong Campus, where they studied the pressures on food security in smallholder communities.
The University of Sydney students met farmers, as well as students and staff who had recently conducted a poultry vaccination program.
They were able to interact with the farmers to assess their attitudes towards vaccination to protect animals against disease, as well as to determine their preparedness in the event of an outbreak of Avian Influenza.
Reducing the risk of livestock disease spread in Laos is a priority for one ACIAR research project.
Associate Professor Russell Bush from Sydney University's Faculty of Veterinary Science said the field visit provided an ideal learning opportunity for students to gain first-hand insight into day-to-day life in Laos and the major challenges facing rural communities, and to enjoy invaluable interactions with local students.
Prof Bush said this visit was likely to be the foundation for further interactions between students from both countries, now that they had met each other and identified similar interests in addressing food security challenges in the region.
For more information on the New Colombo Plan: www.dfat.gov.au/ new-colombo-plan
For more information on ACIAR: http://aciar.gov.au/who-we-are