Over 300 Lao alumni from Australian universities gathered in Vientiane on 10 March, alongside government, business and civil society leaders, for this year's annual Australian Alumni function.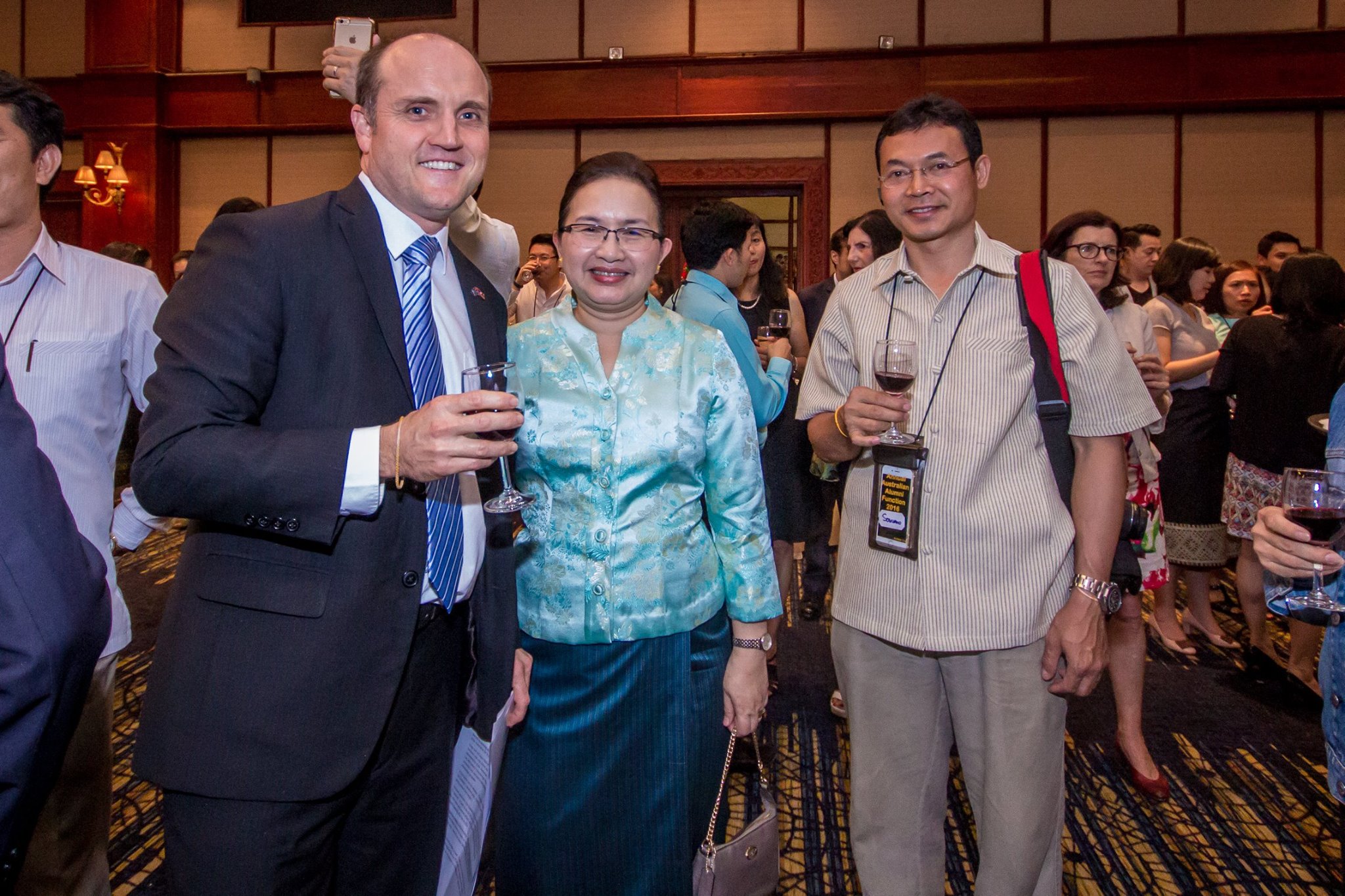 The annual reception, with the theme of "Australia and Laos: Building Bridges to a Brighter Future", is designed as a forum for professional development and networking among the 1,200 Lao scholars who have graduated from Australian universities under Australian Government scholarships. Several hundred other Lao students have completed privately-funded degrees in Australia.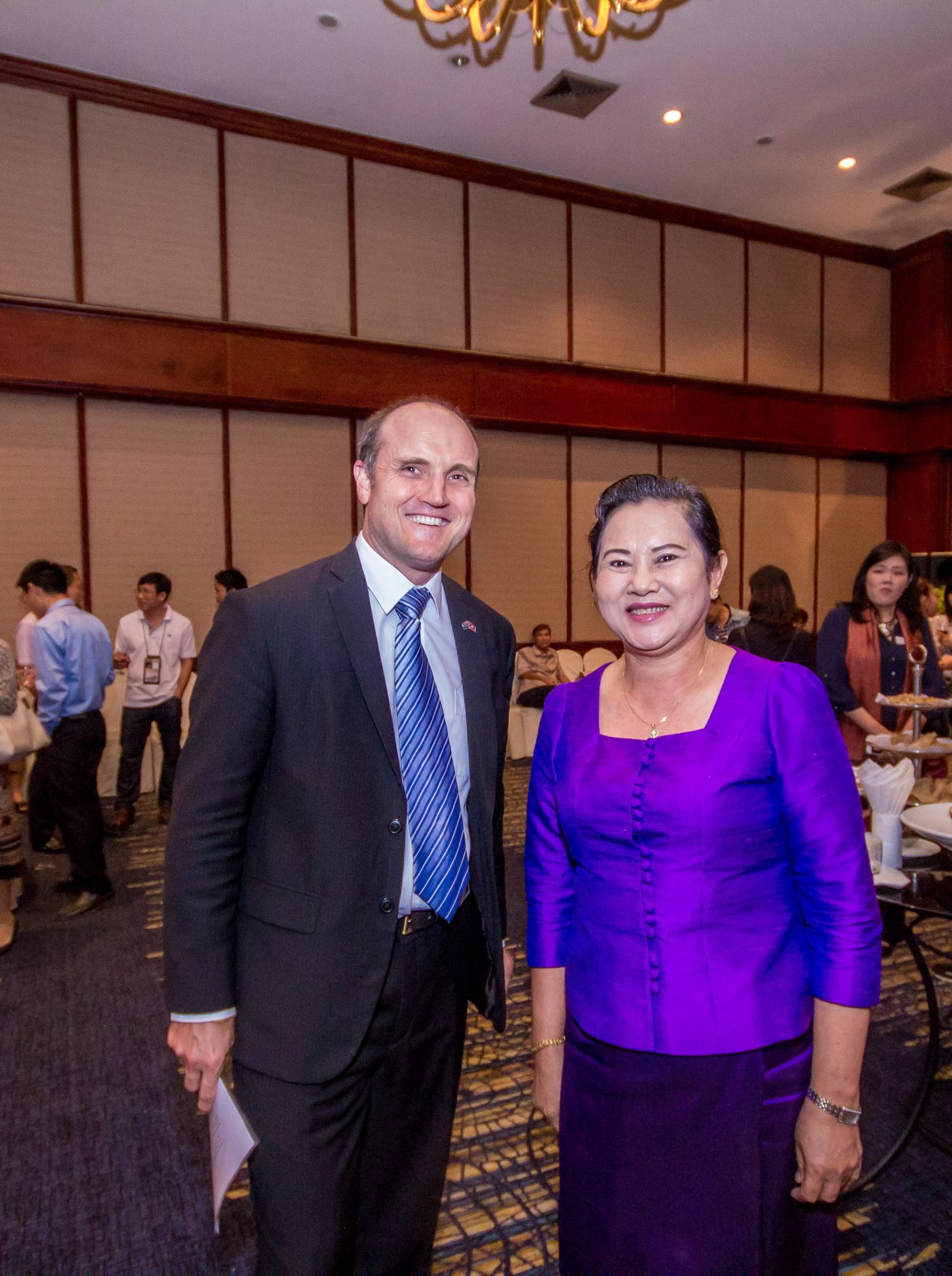 Australia's Ambassador to the Lao PDR, John Williams, said Australian alumni in the Lao PDR were an asset for both countries and for Australia-Lao relations.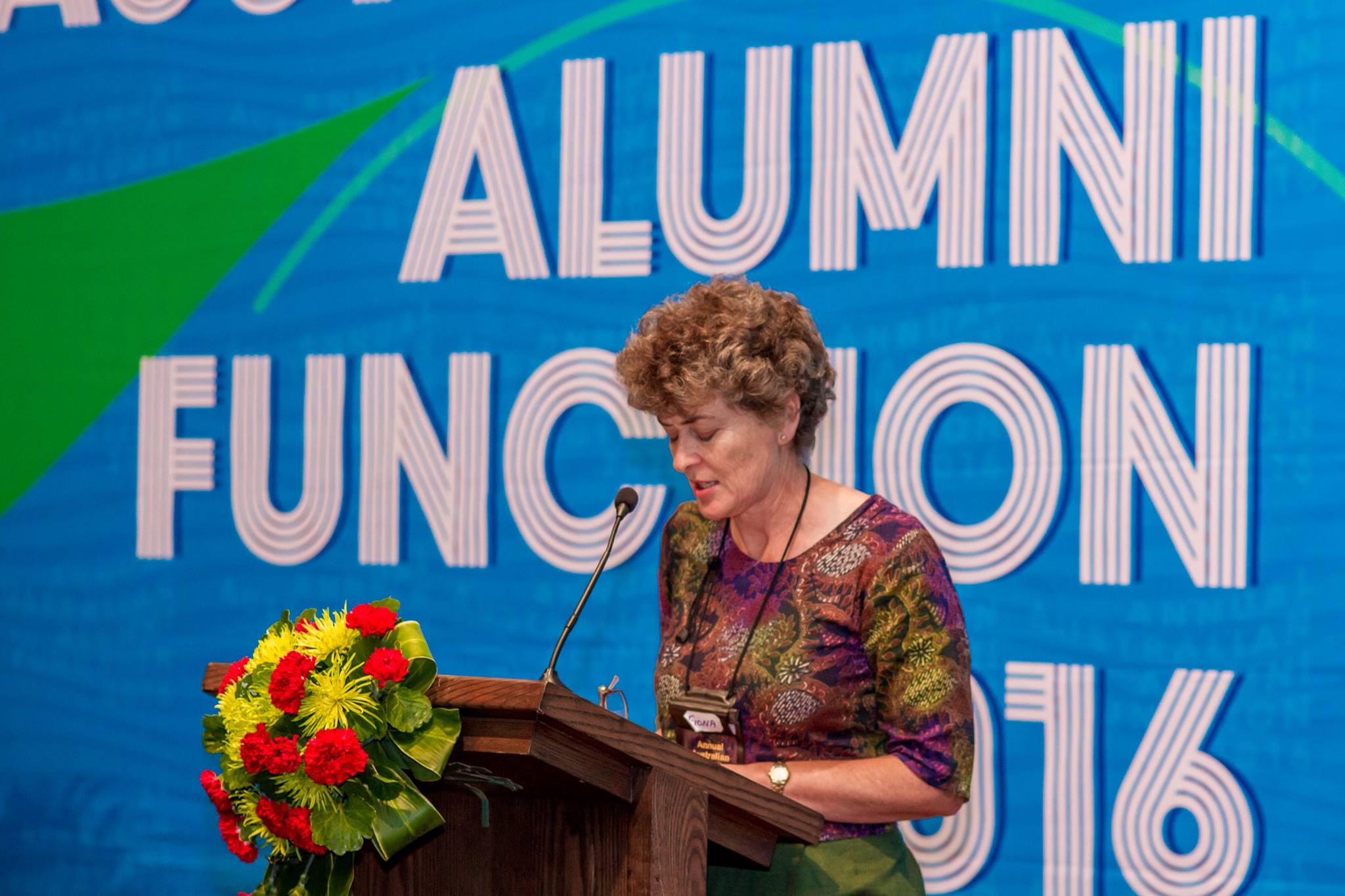 "Many of our alumni are now leading the Lao Government's economic development agenda, whether in government, development organisations or in the private sector," Williams said.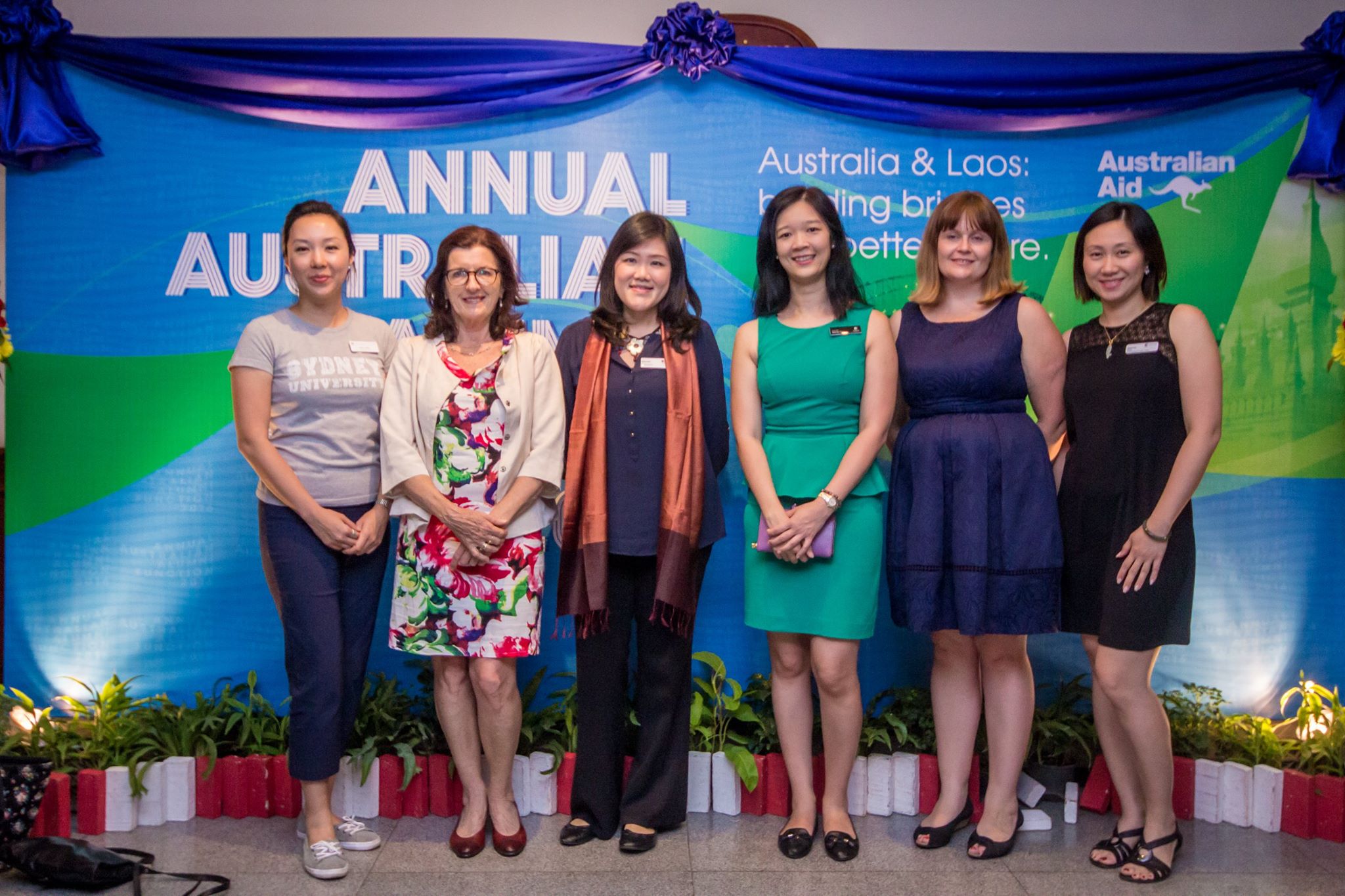 "They are also bridges between our two countries and people, sharing Lao attributes with Australia and bringing back knowledge of Australia, and how Australians think and work, which aids our mutual understanding."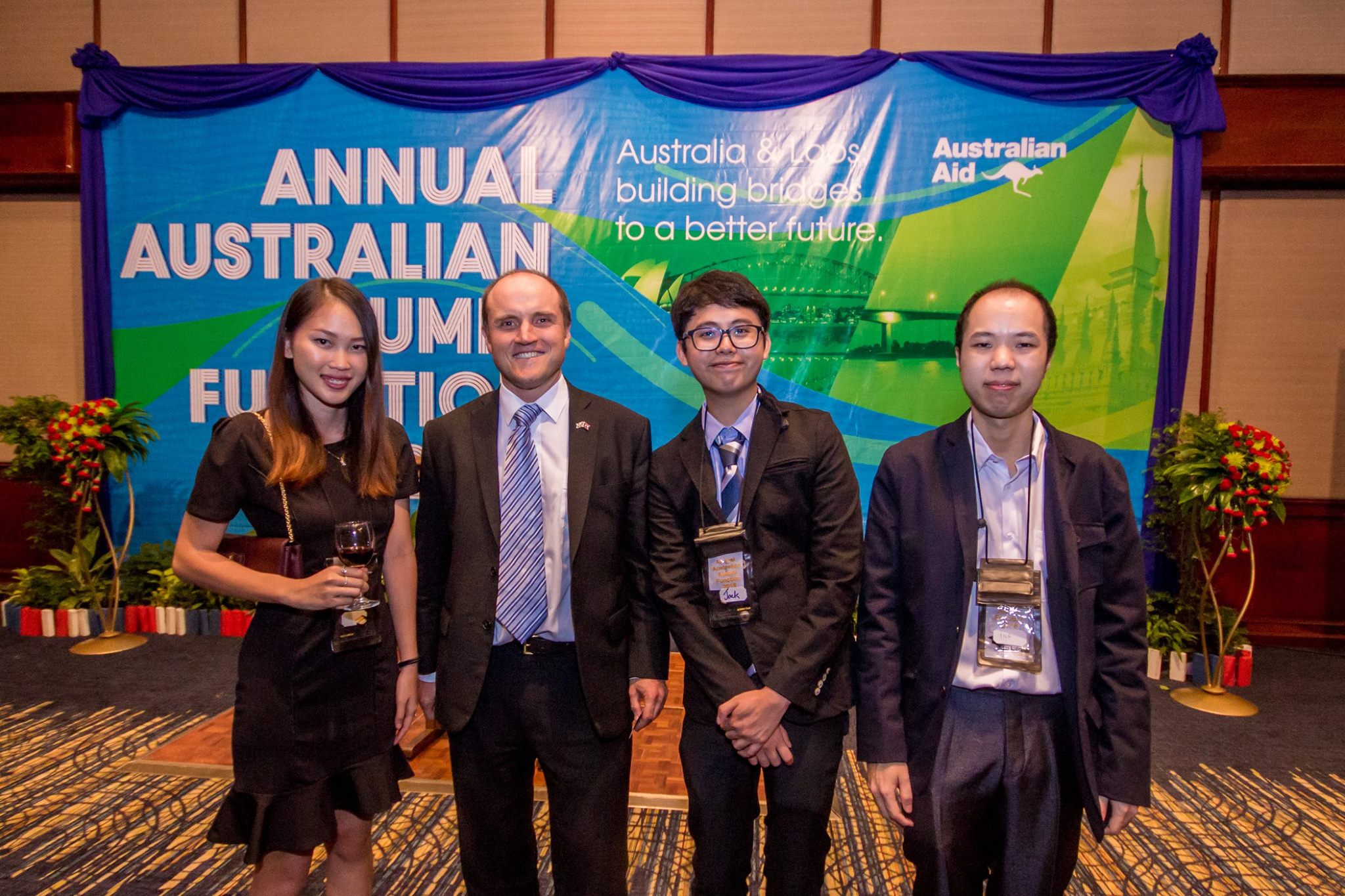 Ambassador Williams was joined at the event by a number of alumni who now hold senior positions in the Lao Government, including Deputy Minister for Finance H.E. Mme Thippakone Chanthavongsa.
Representatives from a number of Australian tertiary institutions also attended the alumni event, which followed the 2016 Study in Australia exhibition that attracted record numbers of interested Lao students.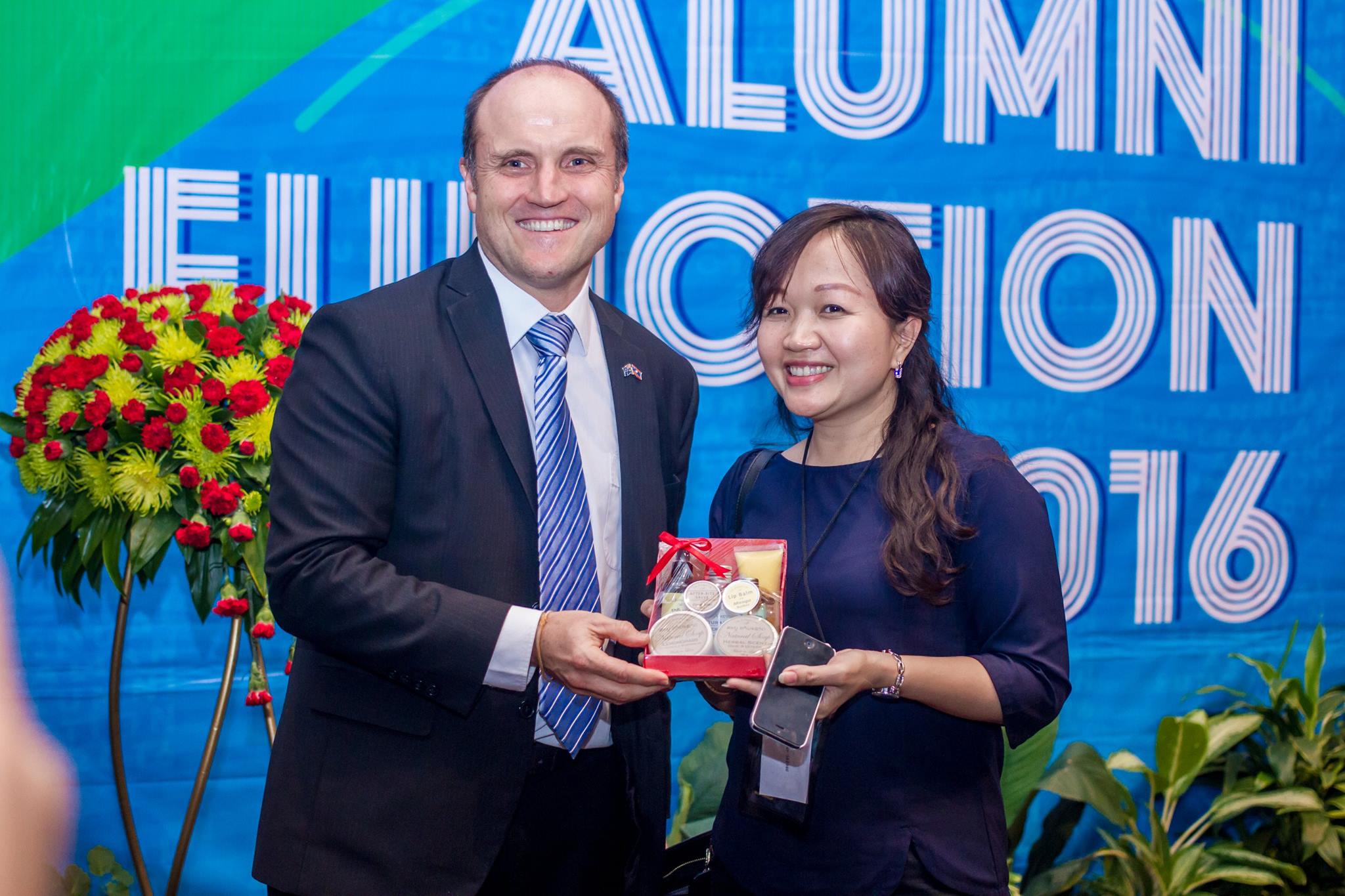 This year, the Australian alumni event specifically recognised female alumnae making a contribution to Laos as leaders in government, business and civil society.
Ambassador Williams said Australia was pleased to support a range of activities focusing on women's leadership in Laos. This included working with the banking sector to help women entrepreneurs grow their businesses, and to promote career opportunities for Lao women in finance.
The audience at the event also heard from Ms Fiona Kotvojs, an Australian development expert, who spoke about the crucial role of women's leadership in development.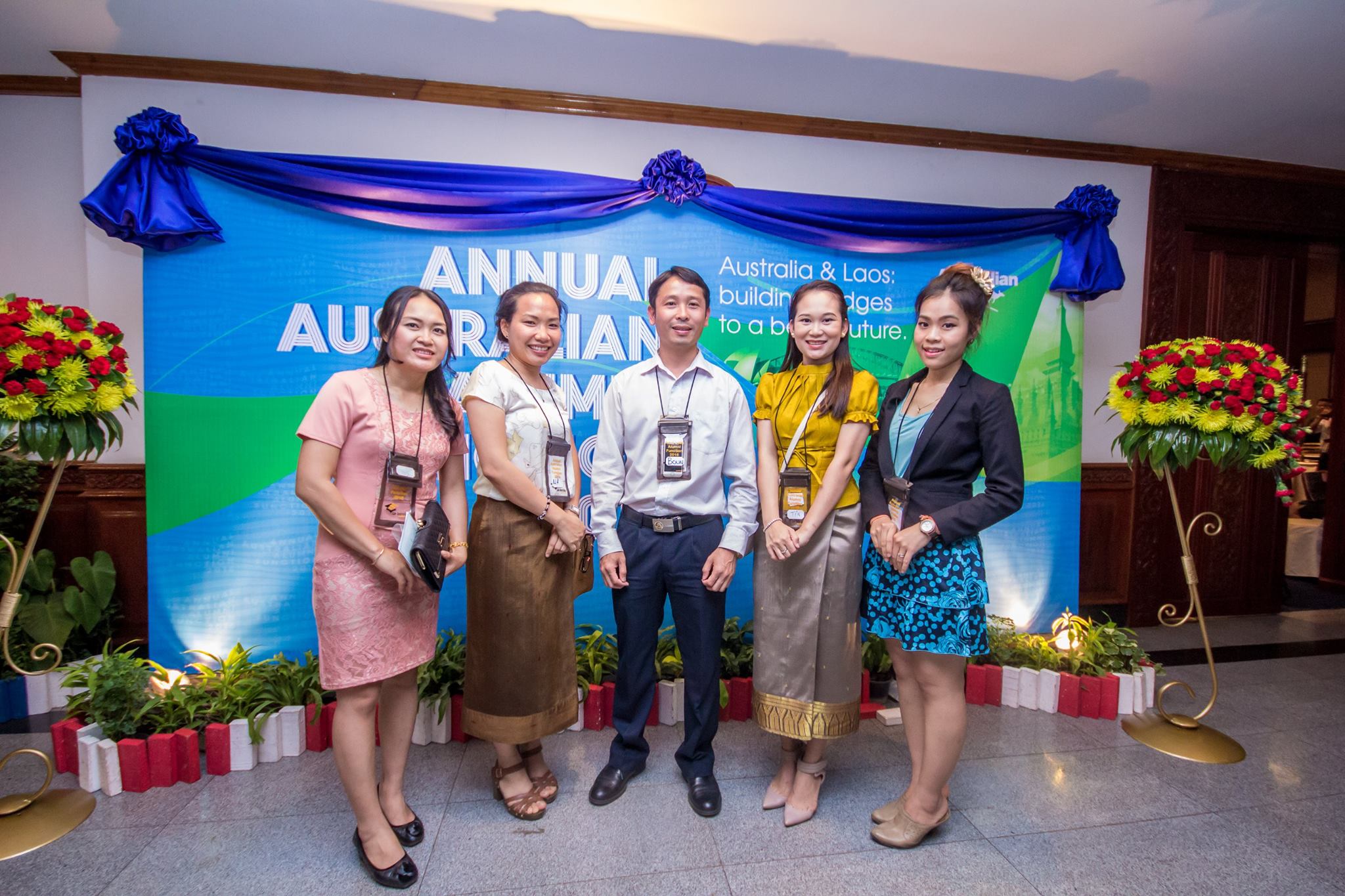 The other guest speaker was Ms Inthana Bouphasavanh, a graduate of the University of Technology, Sydney, who is now a leading figure in civil society in Laos as the head of an organisation dedicated to legal education.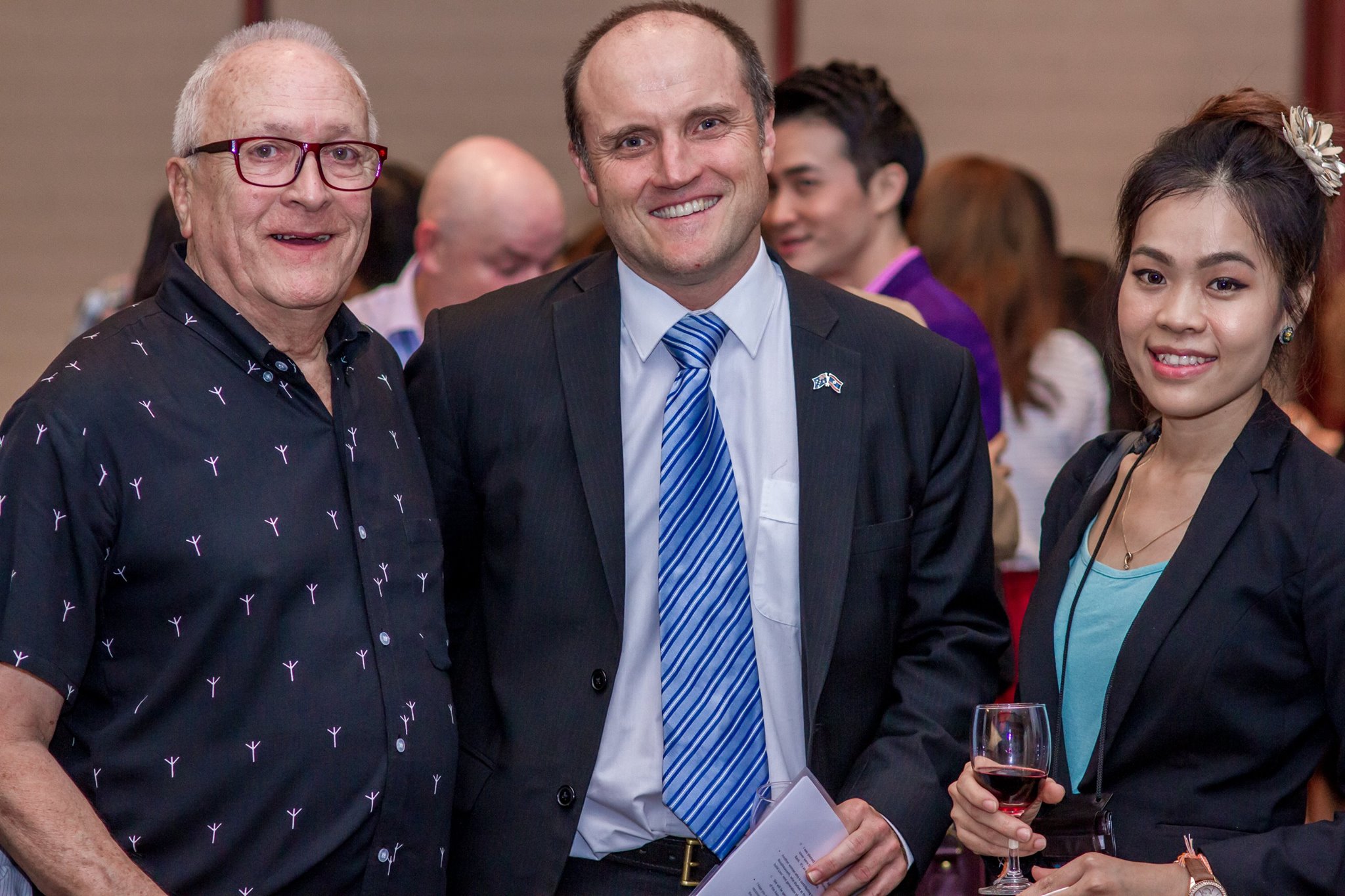 "I am grateful for the opportunity the Australian Government provided through my scholarship", Ms Inthana said. "Now I am working to help all the women of Laos know their rights and achieve their full potential".
Applications for this year's Australia Awards scholarships close on 25 March 2016. For more information, interested persons should go to the website at www.australiaawardslaos.org
Australia Embassy Laos Australia Institute
Patthana Siphandone Ms Vannaphone Sitthirath (Kino)
Program Officer Vannaphone.sitthirath@laosaustraliainstitute.org
Phone: 021 353 800 Phone: 021 265 721 - 2