Australia refines its investments in Lao people
27 May 2016
Australia has agreed to continue to build on its investment of more than five decades in Lao human resource development needs at a high-level review meeting in Vientiane today.
The 2nd High Level Advisory Council meeting of the Australia's Human Resource Development (HRD) program considered possible changes to Australia's approach to scholarships, training and civil service reform work to maximise the development impact of this Lao-Australian collaboration.
The meeting, co-chaired by Planning and Investment Minister, Dr Souphan Keomisay, and Australian Ambassador, John Williams, reviewed the impact of the HRD collaboration over its first two and a half years, and discussed the possibility of a second four-year phase from mid 2017.
The project, managed by the Laos-Australia Institute (LAI), has over the past two years delivered 100 new Australia Awards scholarships for Lao students to study in Australia. The project has also managed over 140 new domestic scholarships for Lao students to study at the National University of Laos and Souphanouvong University, under the Laos-Australia National Scholarships (LANS) program.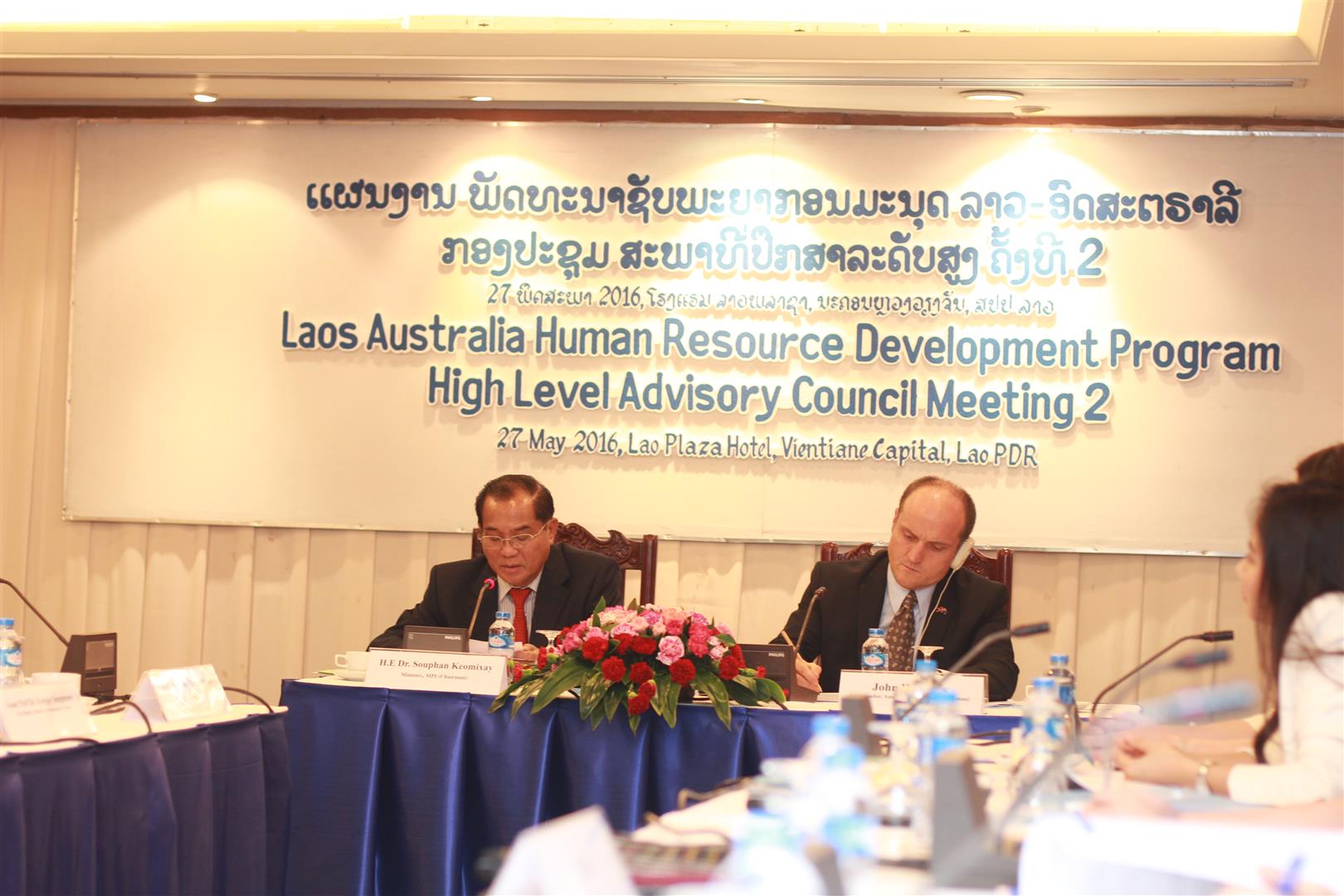 The LAI has also provided English language training for over 60 Lao Government officials, and supported the development of the National Human Resource Development Strategy, approved by Prime Minister Thongloun on 27 April.
Ambassador Williams told the meeting Australia was keen to build on its extensive support for Lao HRD priorities over many decades. Australia had invested up to $150 million over the past 30 years to deliver scholarships in Australia for over 1,200 Lao people, many of whom were now leaders in government, business and academia.
"Australia wants to make sure our scholarships remain targeted on Laos' socio-economic development priorities, and to continue the LAI's support for reforms to help the Lao PDR develop a more capable, professional and efficient public service," Williams said.
This year, the LAI program will assist the Ministry of Education and Sports on organisational reform, provide technical advice to the Ministry of Home Affairs on civil service administration, and introducing a competency-based training pilot to improve human resource management in both ministries.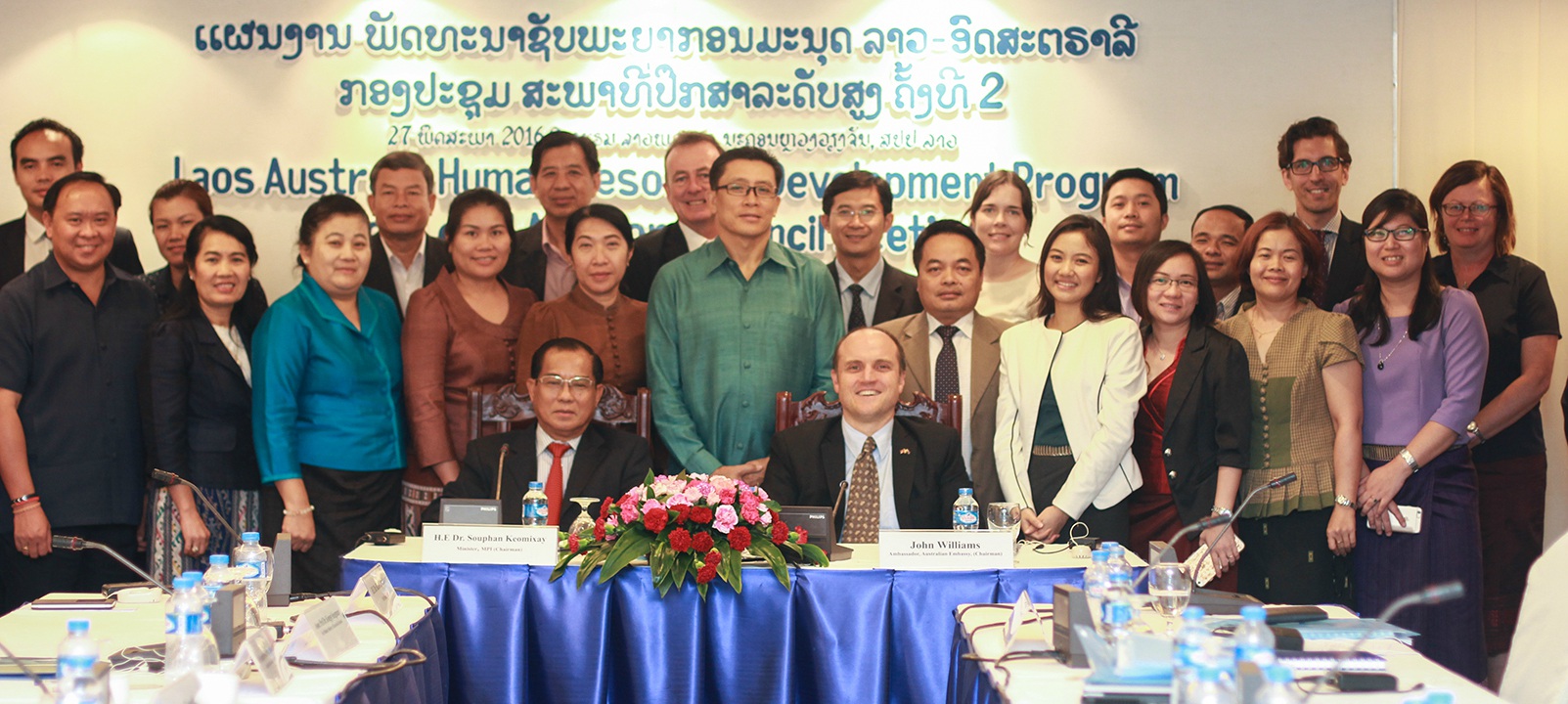 This competency-based training will focus on supervisory and management skills, and HRD functions such as recruitment, promotion, performance assessment and workplace training.
Ambassador Williams said Australia was also seized of the need to strengthen the participation of women in leadership and management roles, and to provide opportunities for people with a disability and organisations involved in disability inclusive development.
Media Contacts:
Australian Embassy:

Khounkham Douangphachone

Media and Communications Officer

Phone: 021 353 800 ext. 125

Laos Australia Institute:

Vannaphone Sitthirath

Communications Coordinator

Vannaphone.sitthirath@laosaustraliainstitute.org

Phone: 021 265 721