Australia Supports English Training for Lao Officials
16 Lao officials from various ministries have successfully upgraded their English language skills under the latest Australian-funded program at Vientiane College.
At a ceremony on 24 March , the Director for Thailand and Laos of Australia's Department of Foreign Affairs and Trade, Mr Anthony Aspden, presented certificates to sixteen government officials who have completed a six-month English language training program at Vientiane College.
The officials come from eight different ministries, and were selected for their professional development and need for English in the workplace.
The course, delivered under the Government of Laos Professional English Language Training (GOLPET), is funded by the Australian Government as part of a broader program to strengthen human resource development across the Lao PDR.
The GOLPET course aims to improve reading, writing and speaking skills in the workplace, and help prepare Lao government officials for international and regional meetings. This includes the large range of ASEAN-related meetings, many of which will be hosted this year by the Lao PDR, as ASEAN chair.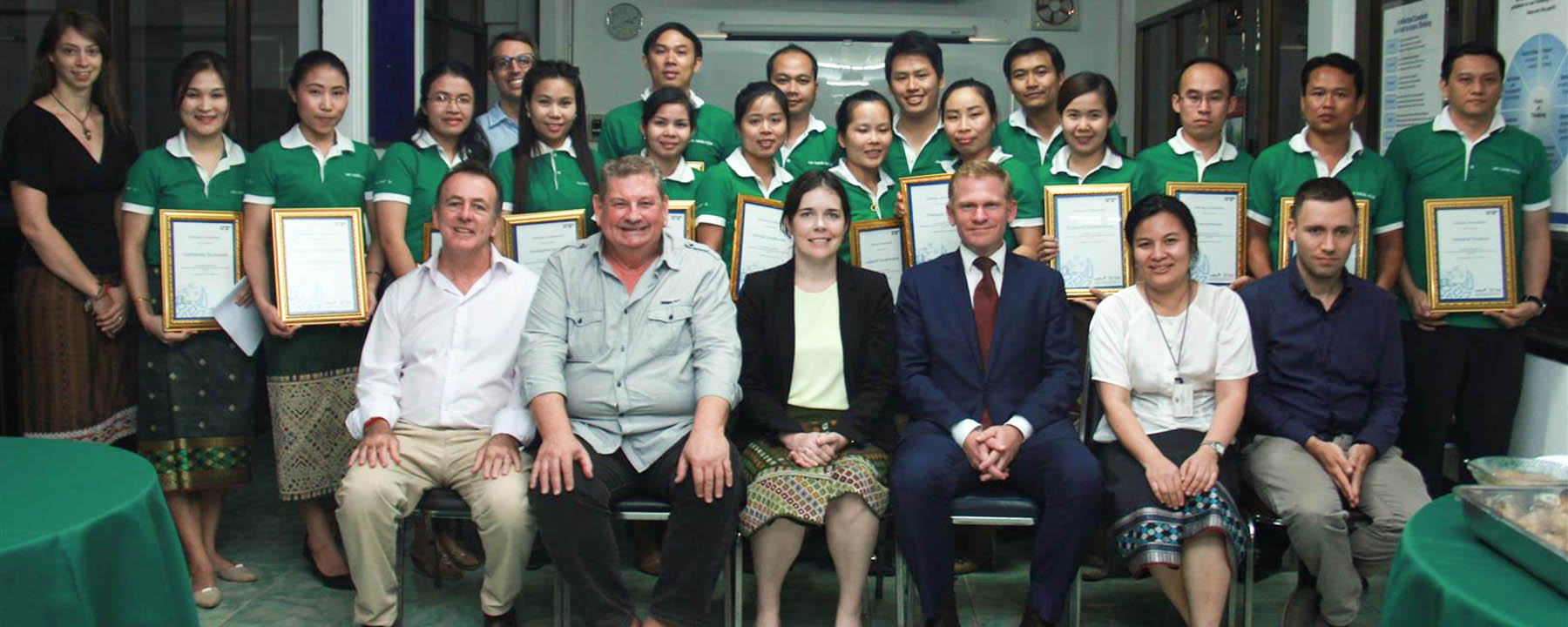 This is the second group to participate in GOLPET, following a successful first cohort of 30 officials which graduated in March 2015.
Ms Oulayvanh Souvannaseng, an official from the Ministry of Foreign Affairs who participated in the course, was delighted with the improvement in her English skills. "I am sure I will be able to do better translation work. I will be able to assist my colleagues in communicating in English with embassies and other international organisations," she said.
Mr Thavone Panmanivong from the Ministry of Education and Sports also valued the chance to improve his English and teaching skills. "GOLPET will equip me with English and teaching skills that I can apply in my work. After this course, I will apply the English skills I learn into my work at Souphanouvong University, and share my knowledge with other teachers and students," he said.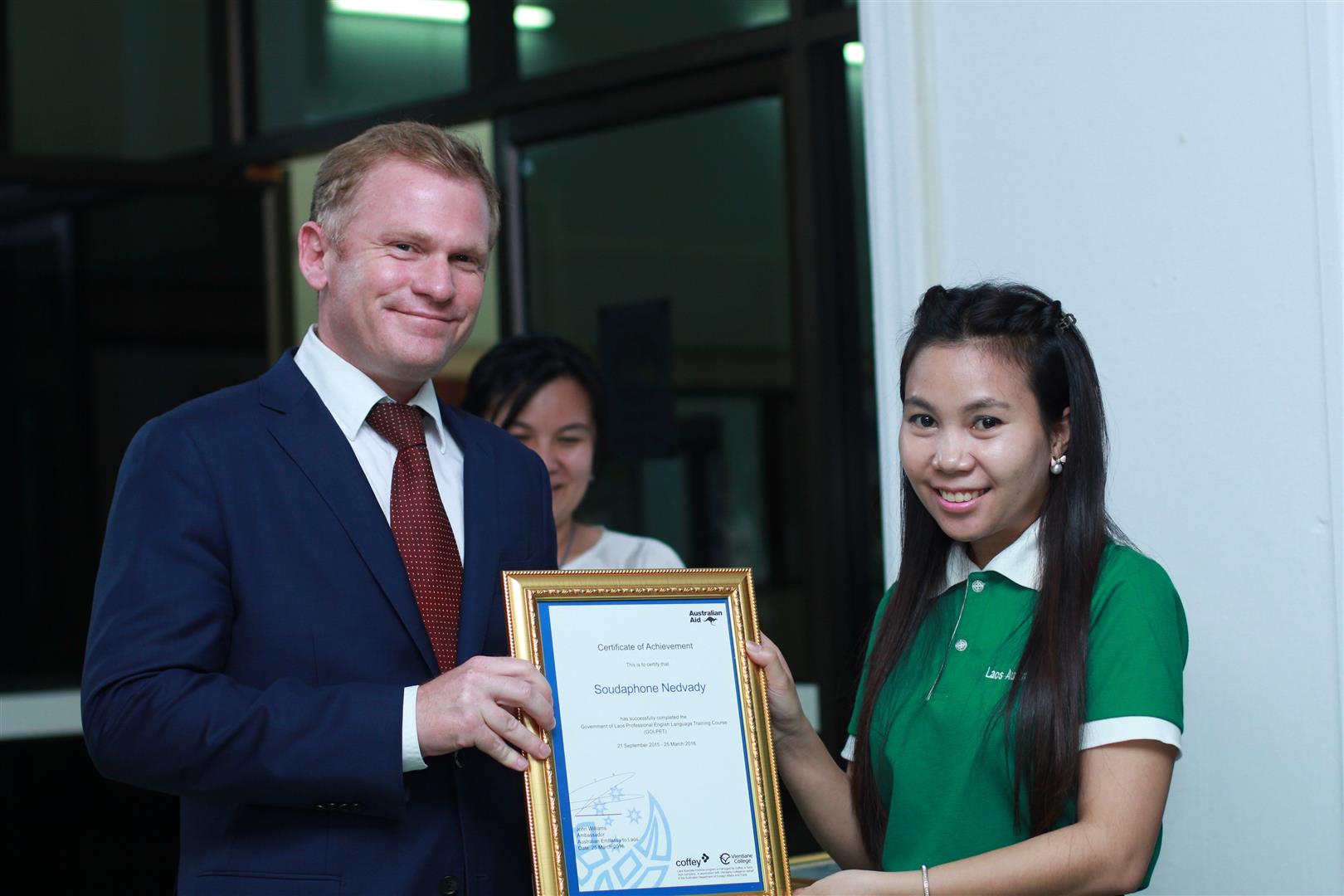 Applications for the next course, starting later this year, will open on 1 June 2016.
Media Contacts:
Australia Embassy: Laos Australia Institute:
Mr Khounkham Douangphachone Ms Vannaphone Sitthirath (Kino)
Khounkham.Douangphachone@dfat.gov.au Vannaphone.sitthirath@laosaustraliainstitute.org
Phone: 021 353 800 Phone: 021 265 721 - 2