Australia-Laos Defence Alumni Dinner
24 November 2016
Speech by Australian Ambassador to the Lao PDR, John Williams
Welcome to Australia's Annual Defence Alumni dinner.
This is an important annual event for the Australian Embassy in Vientiane, and a great opportunity to celebrate with this expanding network of young Lao defence personnel, the growing links between Australia and Laos in defence and security.
Our network of Australian Defence alumni in Laos is growing – to have reached around 1500 LPA officers.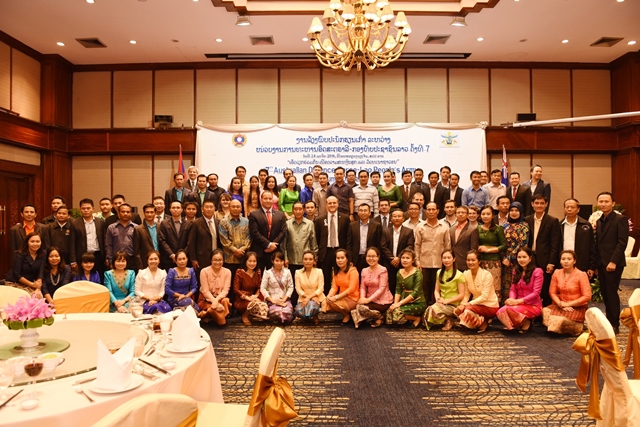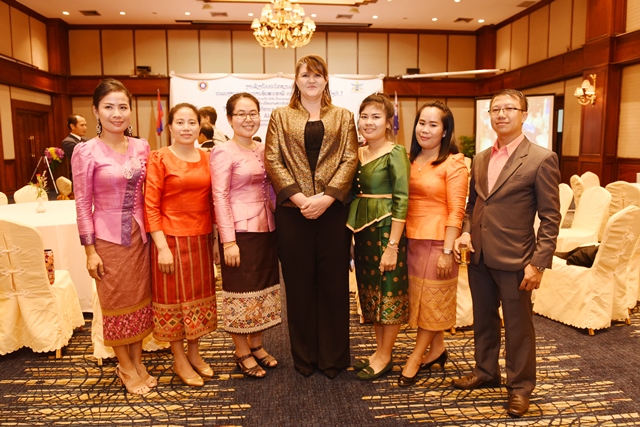 Over the past two decades, nearly 120 Lao's People Army (LPA) officers have completed short course trainings at the Defence International Training Centre (DITC) at the Royal Australian Air Force (RAAF) Base Williams in Melbourne.
Another 35 LPA officers have completed a range of central professional development courses, including the Australian Command Staff College course at the Australian Defence Force Academy (ADFA) in Canberra.
And over 1,300 Lao officers have participated in English language training programs run under Australia's Defence Cooperation Program.
I note these English classes at Vientiane College are now taking place part time – which we believe is a good model going forward. It means LPA officers can continue to upgrade their English skills without impacting their unit commitments or their broader career development.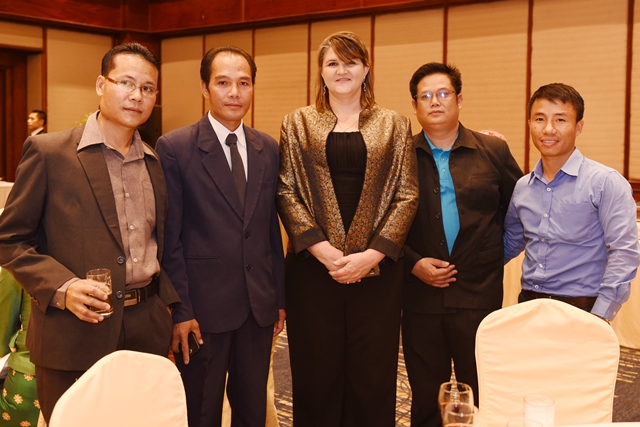 As I mentioned to you last year, Australia's agenda through our defence cooperation program in Laos is very clear.
In our view, a more professional and internationally engaged Lao defence force is a positive for regional security.
As a friend and neighbour, this is something Australia remains keen to promote.
We were also pleased to support the Lao Ministry of National Defence with targeted training to upgrade the skills of your interpreters to handle the busy schedule of ASEAN meetings during Laos' year as chair in 2016.
There is also another important motivation for Australia underpinning our defence cooperation program in Laos – continued support for you,…. for developing a stronger network of future Lao leaders who understand Australia.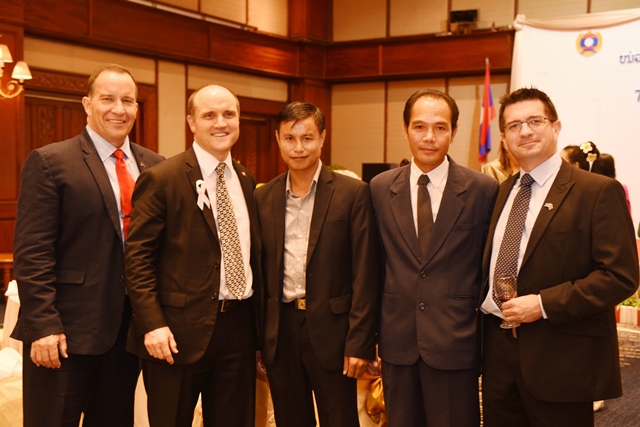 We are a unique country, Australia. Not European or American, but a modern dynamic multicultural democracy benefiting from strong institutions. And a country proud of its strong indigenous culture and history dating back tens of thousands of years.
And Australia is a country well placed, given our growing regional links, to play an active role in an Indo Pacific region that is fast becoming a centre of global economic activity.
Next year marks another important milestone, as Australia and Laos celebrate 65 years of diplomatic relations. This makes Australia the Lao PDR's longest unbroken diplomatic relationship at Ambassador level.
We are looking forward to a number of events in 2017 to celebrate this – including a special 65th anniversary defence alumni dinner.
Finally, let me reiterate that you are all important to us, as a network and individually as future leaders of this country with a good understanding and close association with Australia.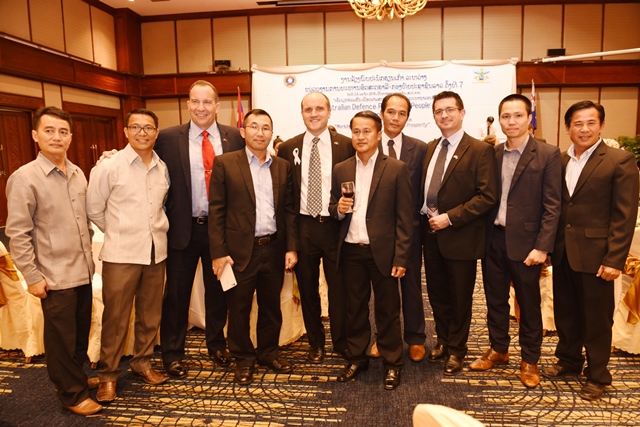 Thanks to each of you for your friendship with Australia, and thank you for joining our celebration tonight.
A quick reminder, if you are keen to stay in touch with all the news from the Australian Embassy in the Lao PDR, then please like us on Australia in Laos on facebook.
And for quality news, current affairs, sports, reality TV and English language programs, tune into the Australia Plus TV channel, which is now available again in this country on Lao Cable TV.
Thanks again, and have an enjoyable evening.