Australia supports Somsamay school expansion
Somsamay secondary school in Vientiane capital's Xaythany District will now have room for an additional 100 students following the handover last Friday of a new school building and furniture, with support from the Australian Embassy and Women's International Group (WIG).
The LAK 330 million (USD40,903) project was funded by the Australian Embassy's small grants program (DAP – Direct Aid Program) and WIG's long-running program to build and repair schools across the Lao PDR. The school community, including parents and other villagers, contributed labour to build the new facilities.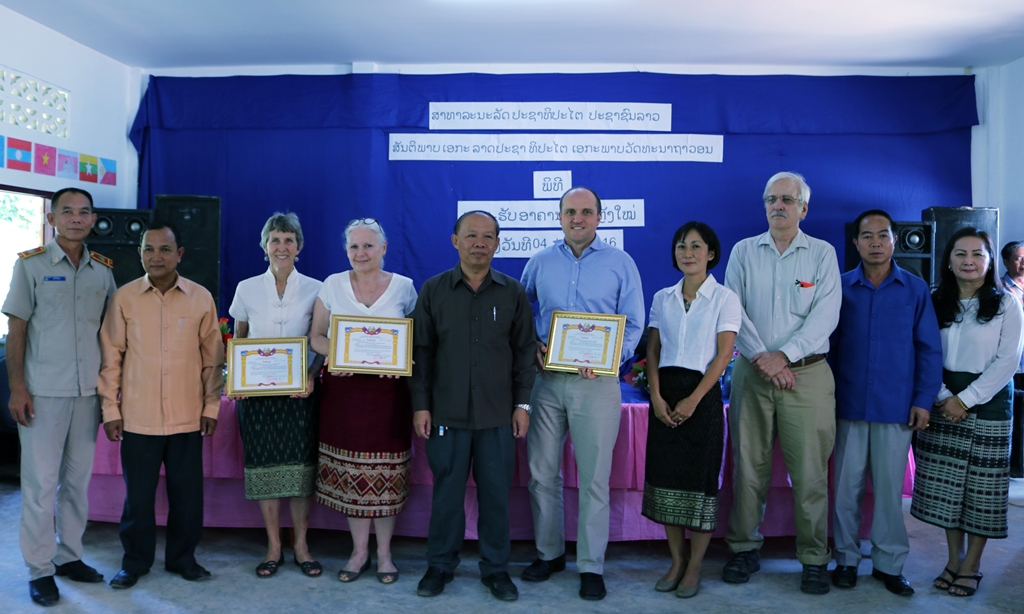 At a handover ceremony in Somsamay village last Friday 4 November 2016, Australian Ambassador to the Lao PDR John Williams said the Somsamay small grant project was in keeping with Australia's aid priority in Laos, to improve education outcomes for all Lao children.
"We want all Lao children to get the education they need to achieve their full potential," Williams said. "In our view, there is no more important issue in Laos' socio-economic development. It's not just about the quality of teaching they receive. The environment in which children are learning matters too."
The construction of a new school building was needed to keep pace with the growing population in neighbouring villages. More than 100 new students have been able to enrol in Somsamay secondary school in 2016 with the additional space and new facilities.
Ambassador Williams praised WIG's ongoing support for poor communities across Laos, and noted the long history of collaboration between the Australian Embassy and WIG in fundraising and aid delivery.
WIG was represented at the handover ceremony by the organisation's Education Section Leader, Ms Penny Khounta. The Director of Somsamay school and teachers, students and parents also helped celebrate the school expansion.
Australia's Direct Aid Program (DAP) is a flexible scheme to fund quality small-scale projects that will deliver "practical and tangible" benefits for poor communities in the Lao PDR.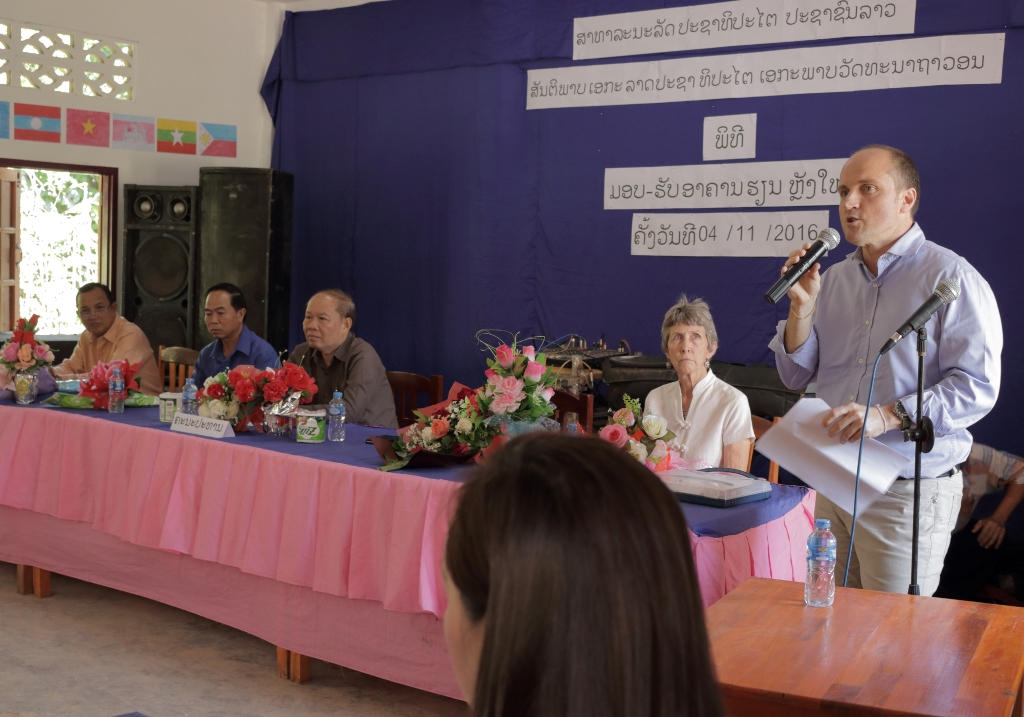 In 2015, Australia funded 19 projects in eight provinces from the 200 DAP proposals received. The projects ranged from sustainable water supply for remote villages in Oudomxay, national awareness campaigns to promote road safety and combat violence against women, and support for hygiene education and mobile libraries in northern Laos.
Last year, Australia's small grants scheme helped refurbish school buildings and dormitories in Luang Namtha, XiengKhouang, Vientiane and Luang Prabang, and upgraded health facilities and equipment in Savannaket and Vientiane Province.
DAP supported a A$20,000 renovation of the facilities at Vientiane Autism Centre (VAC) to help provide better quality services, education, therapy and specialists to a greater number of children who live with autism in Laos.
The Vientiane Youth Centre for Health and Development, Foundation Assisting Poor People in Lao PDR and the Health Centre in Thapene village in Luang Prabang (Khai District) all received DAP funding to purchase new medical equipment.
Last year, Australia's small grants scheme enabled not-for-profit group Abundant Water to extend its clean water initiative to another 20 villages (around 790 households) in Oudomxay, Xaisomboun and Vientiane provinces.
In partnership with ChildFund, PADETC and CDEA, Abundant Water has been able to provide clean drinking water in poor, remote communities across Laos by using a low-cost clay pottery water filter, with the aim of helping break the cycle of disease, illness and poverty caused by water-borne diseases.
For further information, or queries please contact:
Khounkham Douangphachone, Media and Communications Officer
Email: Khounkham.Douangphachone@dfat.gov.au or mobile: +856 20 2223 8299