18 highly motivated awardees graduate from the Disability Inclusive Development English program
The Australian Government supported 18 enthusiastic learners to complete a specialised 6-month English language program designed for those working in the disability sector and people with disabilities.
On 29 March 2018, Deputy Head of Mission, Mr Andreas Zurbrugg was delighted to congratulate a group of 18 highly motivated learners on their achievement of successfully completing the program.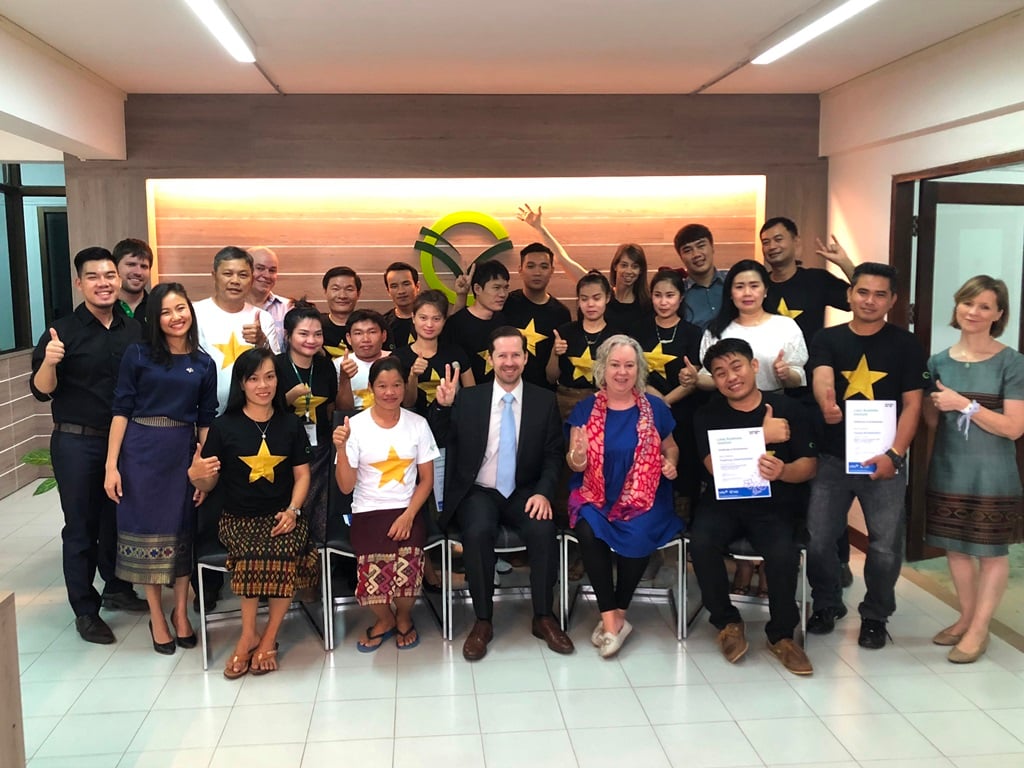 The Disability Inclusive Development (DID) English program is the first of its kind in Laos. It offers people with a disability employed in government, the private sector and in civil society organisations the opportunity to upgrade their English skills for the workplace. The course focuses on skills in reading, writing and speaking. The program was delivered by Vientiane College in partnership with the Laos Australia Institute.
"Upskilling and including people with disabilities in the workforce is greatly beneficial for economic development" said Mr Zurbrugg. "Australia has made inclusive development a priority for our international engagement in recognition of the contribution made by people with a disability."
The graduates of the DID English Language Program now join the large group of Australian Alumni in Laos who have participated in Australian Government funded programs. This opens up further opportunities to network with a broad range of professionals.
The DID English Language Program was sponsored by the Australian Government and managed by the Laos Australia Institute, the Australian Government's program for the delivery of Australia Awards Scholarships and Human Resource Development in Laos. Information on eligibility and other requirements can be found at www.australiaawardslaos.org.
Contact Person: Michelle Bonnici, Institute Director, Laos Australia Institute
+856 21 265 721 or +856 20 5975 8677