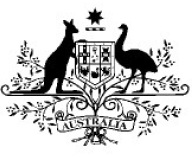 Australian Embassy
Exciting Career Opportunity
The Australian Embassy has some vacancies, representing exciting career and learning opportunities. We are seeking experienced individuals with a dynamic character who have the ability to work independently and as part of a small team, contributing to the Embassy's work across Lao PDR.
To be successful in this role you will have:
Master and/or Bachelor degree in a relevant discipline such as international relation, education or economics.
Fluency in both English and Lao languages and strong written and oral communication skills in both languages.
High level interpersonal and liaison skills and the ability to communicate effectively.
An interest in, and understanding of, Australian society and culture.
Work experience in a relevant environment such as government, NGO or the private sector.
The Embassy is looking to fill two important positions:
Senior Program and Policy Officer
Program Manager – Water
The Australian Embassy is an equal opportunity employer - all applicants will be considered on their merit.
To apply for a position at the Australian Embassy, applicants must prepare a written response to selection criteria. The position description and application instructions can be found on the Embassy's website laos.embassy.gov.au in the "About Us" section.
Applications must be submitted by midnight Sunday 29 October 2017.
Job Description: